If a store wants to show different order types and categories at different terminals, they can make terminal types and select their preferred order types and categories. To set this, go to back-office –>Admin–> Terminal types –> create new terminal types for each terminal.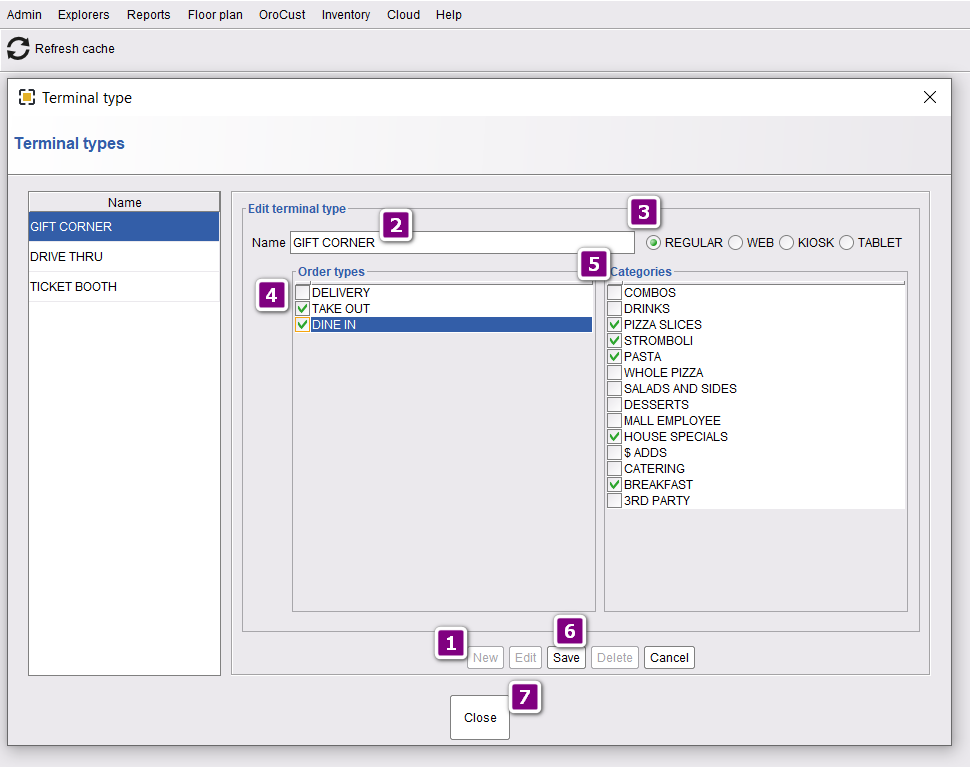 Then select the terminal configuration from back-office–>admin–>terminal configuration –> select terminal type for the present terminal from the drop-down list.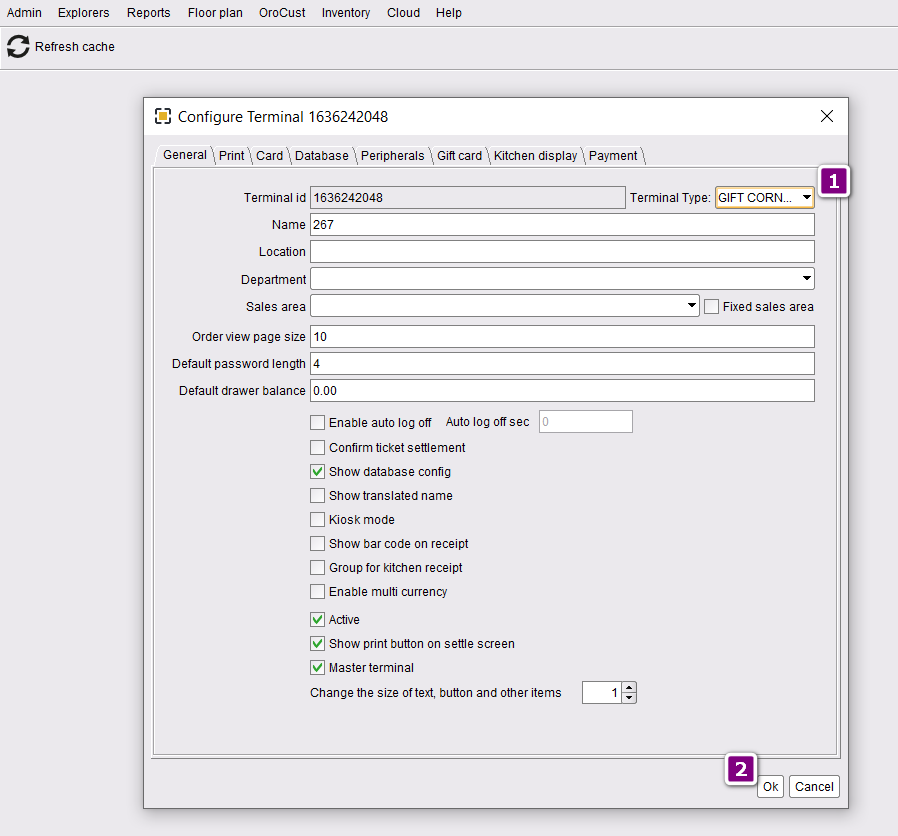 Now, restart the POS will only show the take out order type in the selected terminal.
In the same way, select the terminal type for other terminals and restart the POS will show only the selected order type.