Kiosk is a self-order system. Guest can explore the menu, place orders, and pay in the Kiosk. ORO Kiosk is part of ORO product family and a great advantage is any order received in Kiosk is accessible from any other POS terminal.
Guest approaches Kiosk and finds the following screen
Home Screen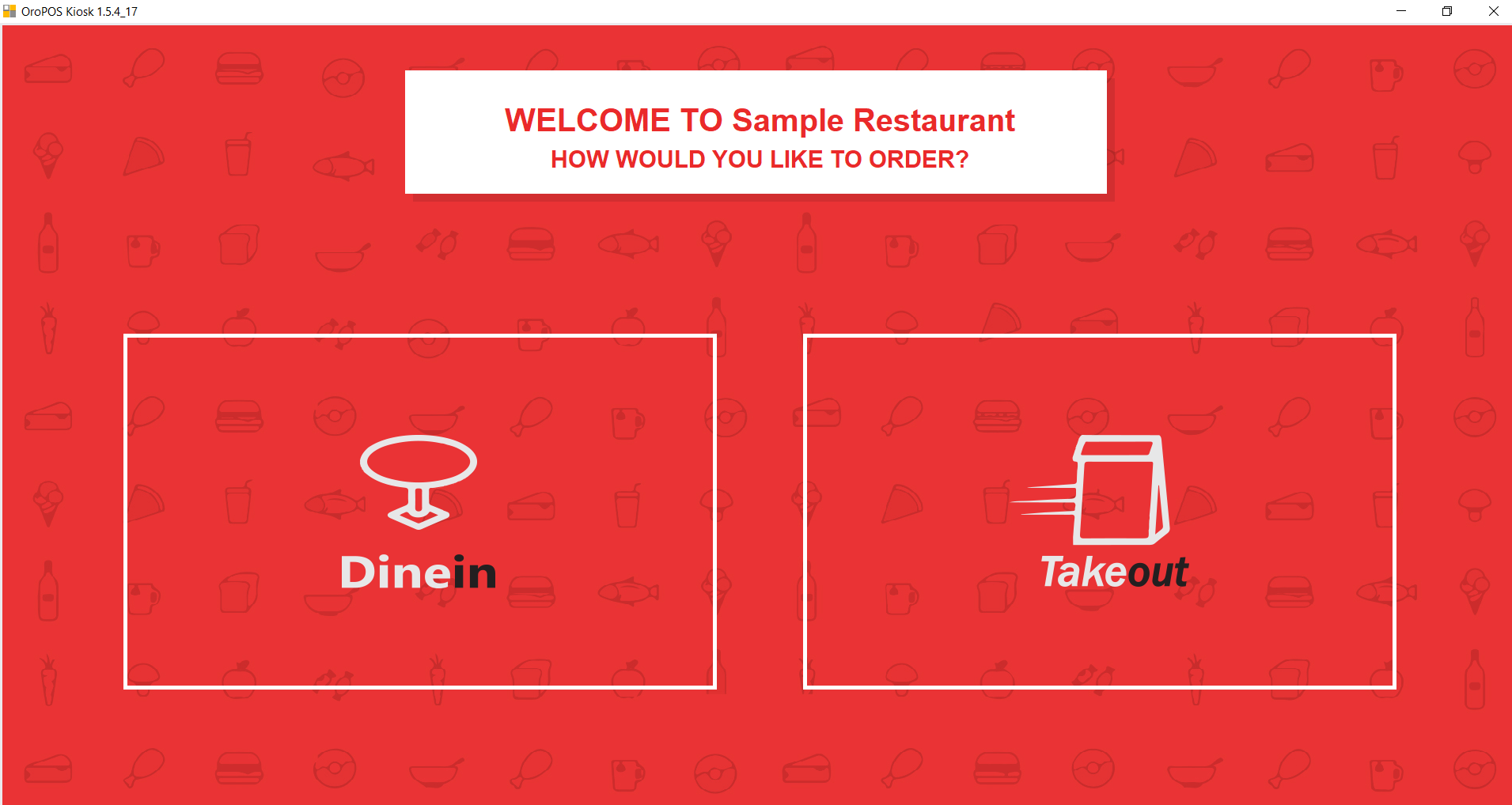 At the top restaurants may provide their own name and a custom message. A guest can choose either Dine In order if he wants to eat inside the shop, or Take out in case he pay and carry out the food. Tapping on either of the order type the following screen appears
Main Menu Screen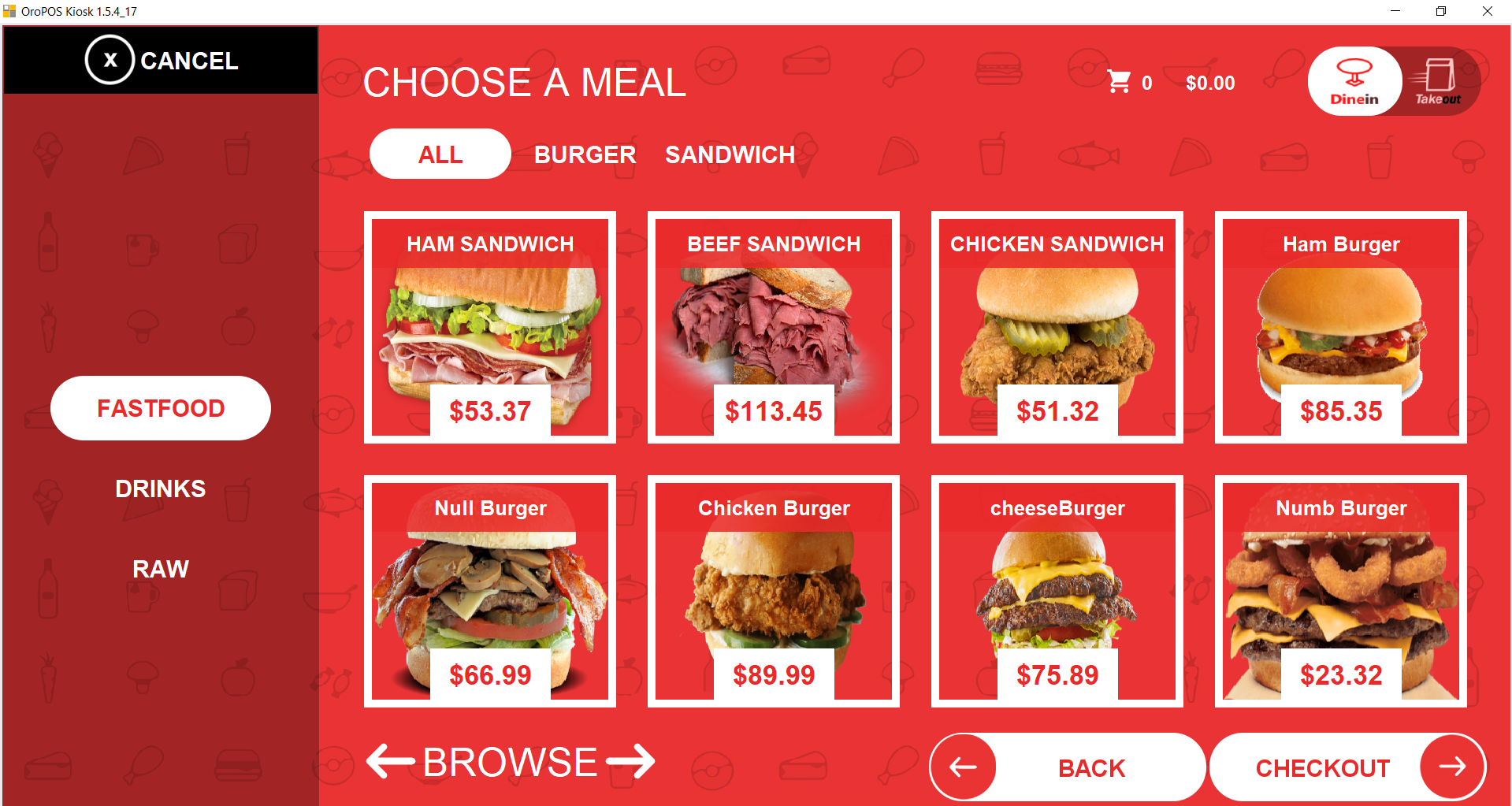 The screen shows products by Category. Guests can select one of the categories like Fast food in the left side and it will bring all the items. Guests can also select a specific group under that category. He can move to the next pages to see more items. If he finds his desired item, he would click on that button.
Item Detail Screen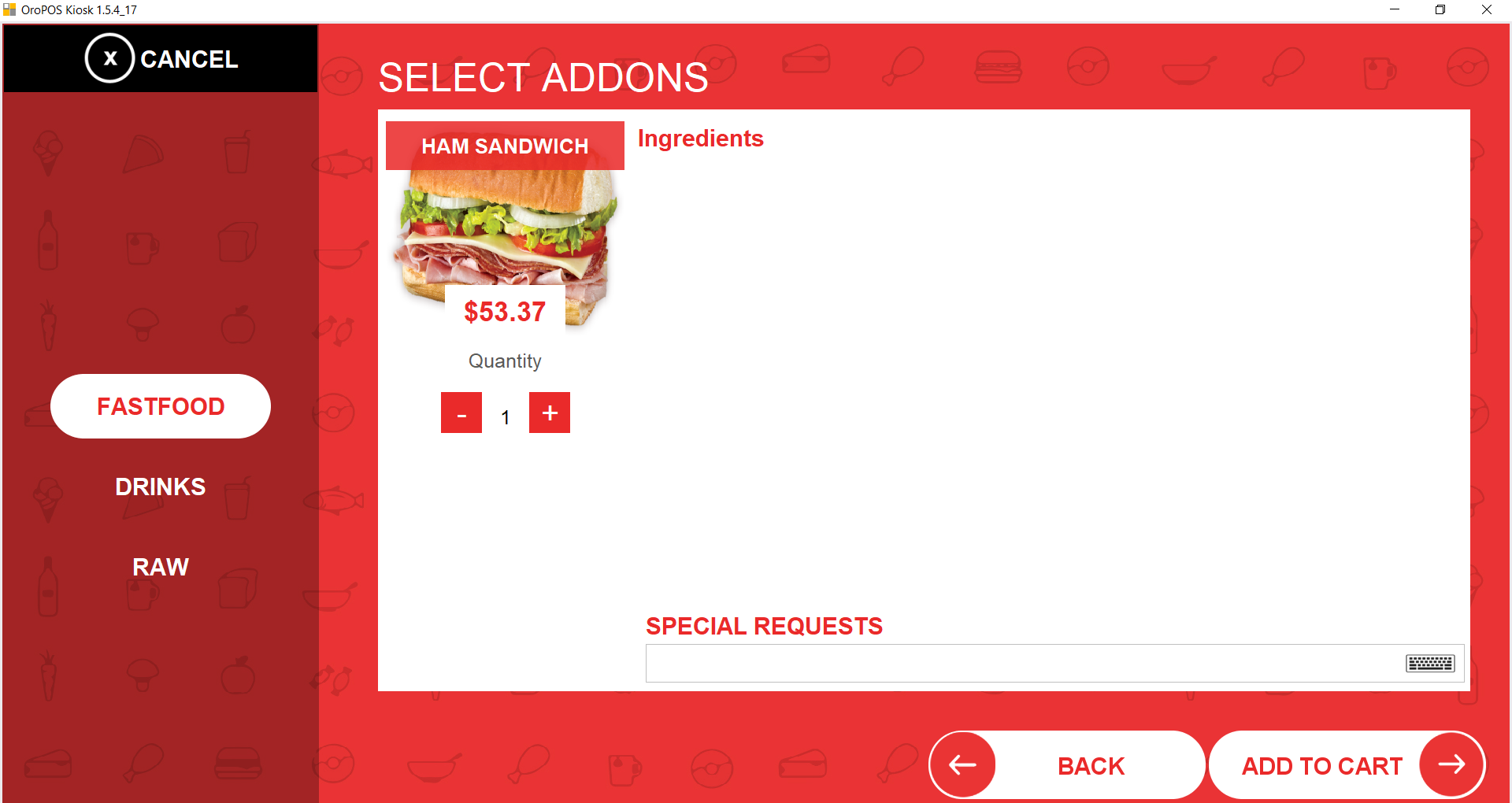 Add Special Request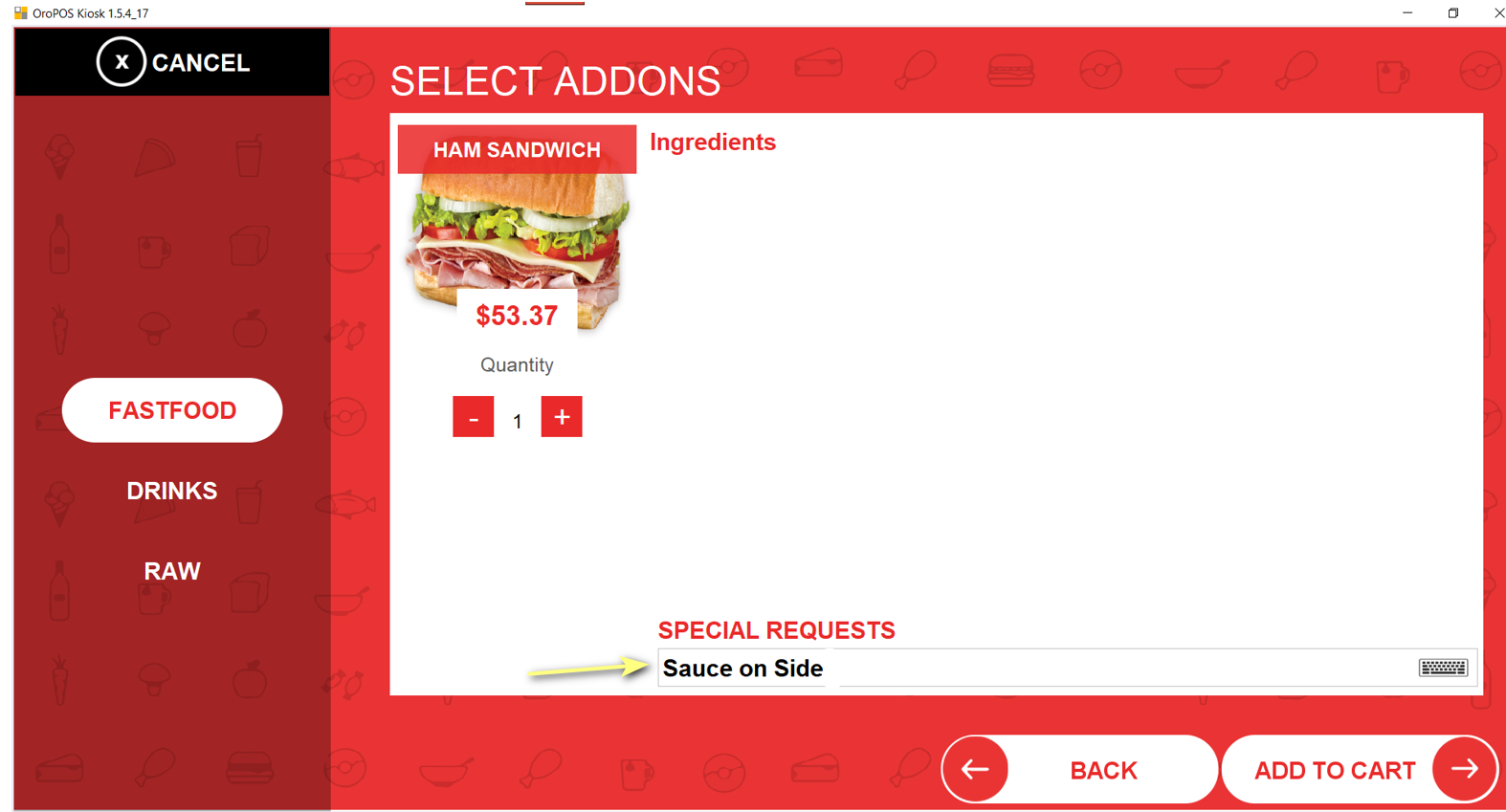 Shopping-Cart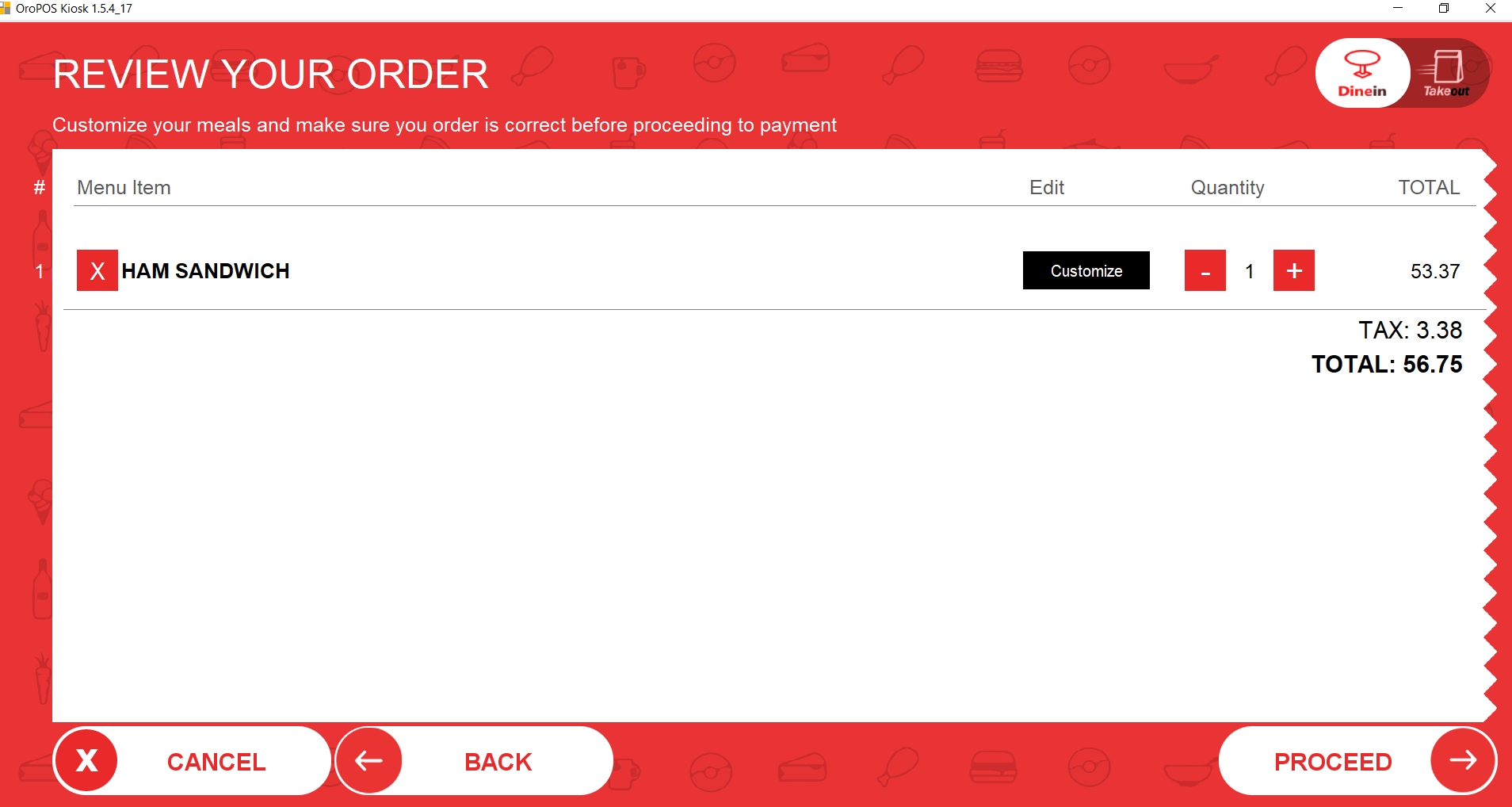 Payment: Guest can pay here or at the counter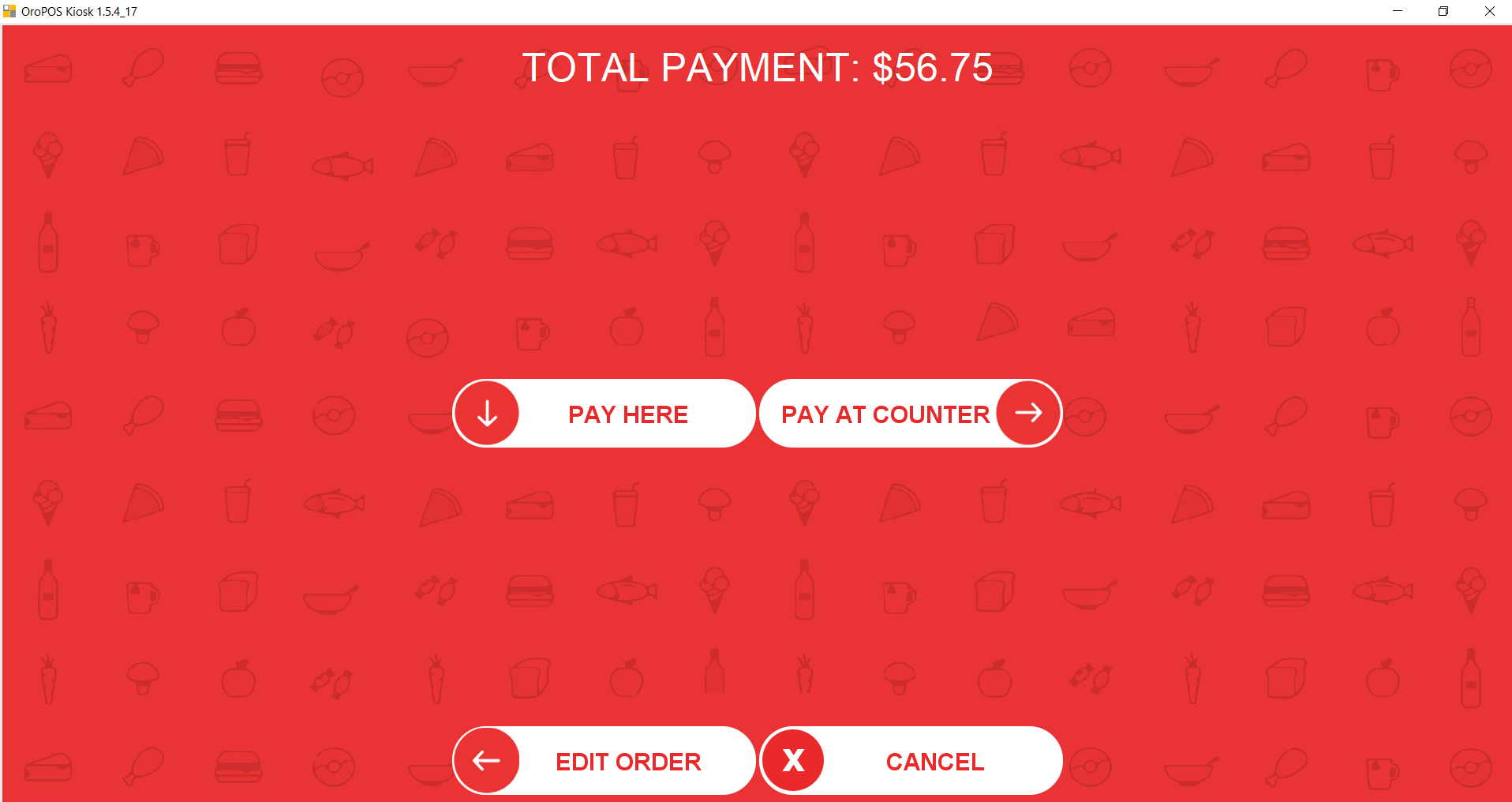 Kiosk Workflow:
Kiosk software is used to manage a touchscreen. Kiosk works like this. It connects to POS database like a regular terminal. This is ready to work on a large screen display. Kiosk shows items in better resolution. Kiosk pictures could be different than POS. For Payment, KIOSK can use our OROPOS Payment device. Or you can send Orders in such a way User can pay in POS terminal. In POS terminal you can record payments as you are doing.
Workflow of Kiosk
Kiosk Installation :
Kiosk software is available for almost all operating systems: Windows, Chrome OS, Android, Linux, etc. It also can be found to support various browsers, most commonly Internet Explorer, Safari, Firefox, and Google Chrome.
After downloading the Kiosk from here. Extracting the zip file and click on kisokpos.bat.
After clicking kioskpos.bat below screen will appear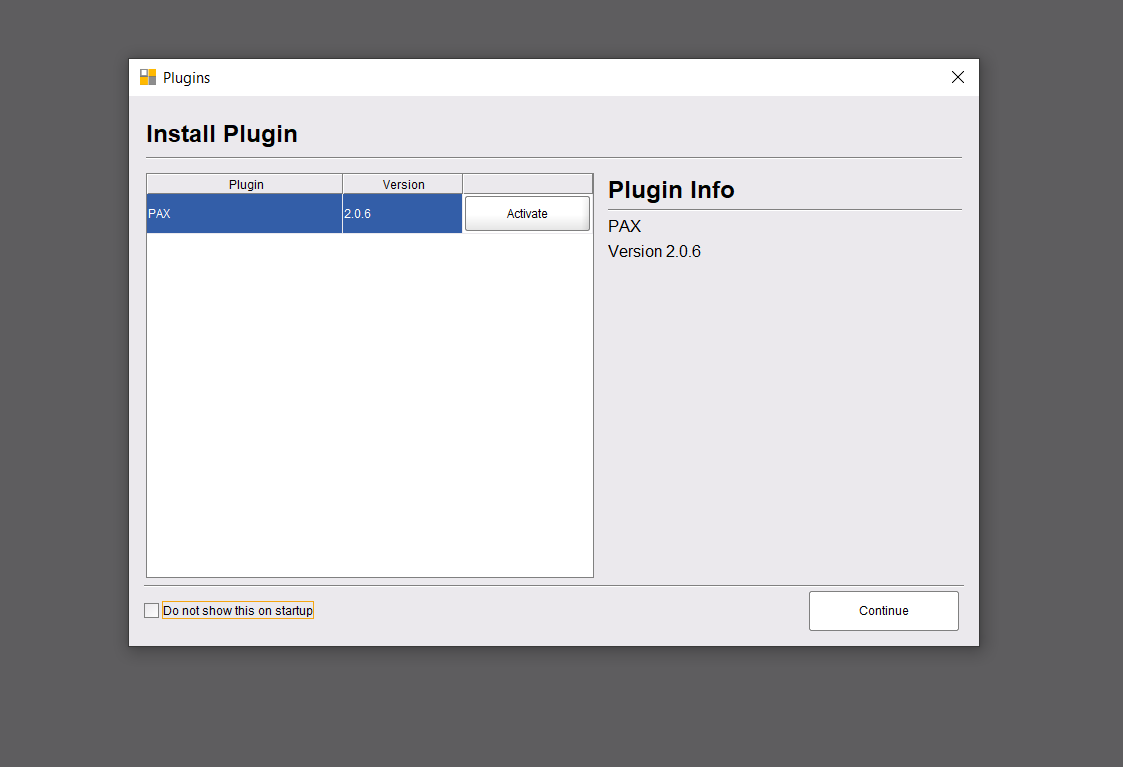 Press Continue, if you want to upgrade the database click Yes otherwise press No.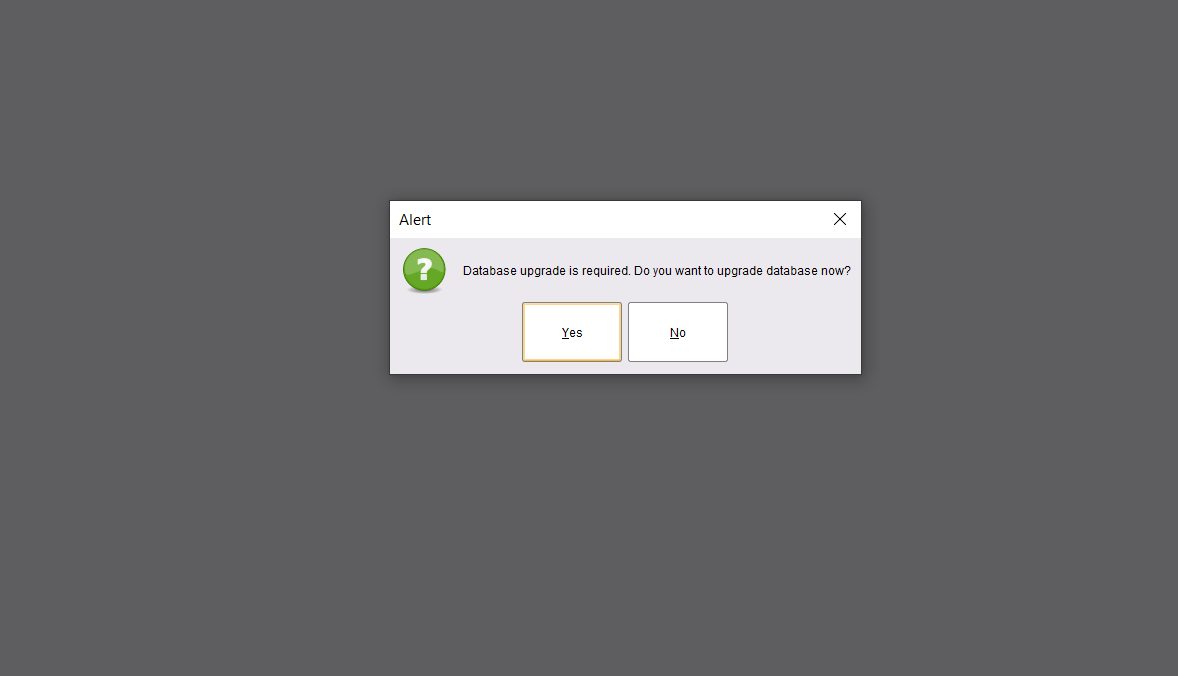 Now type the default pin number 1111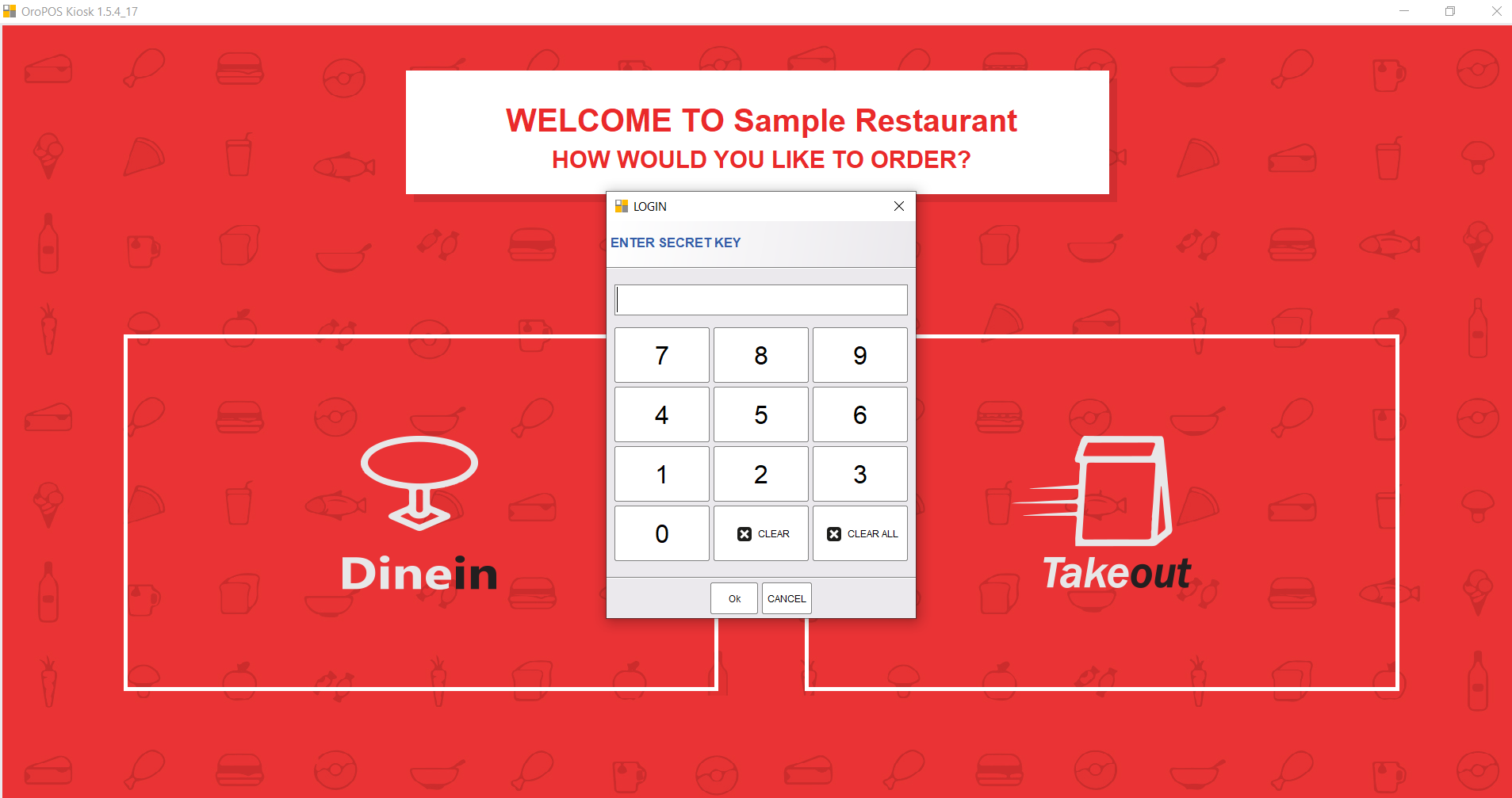 For Back-Office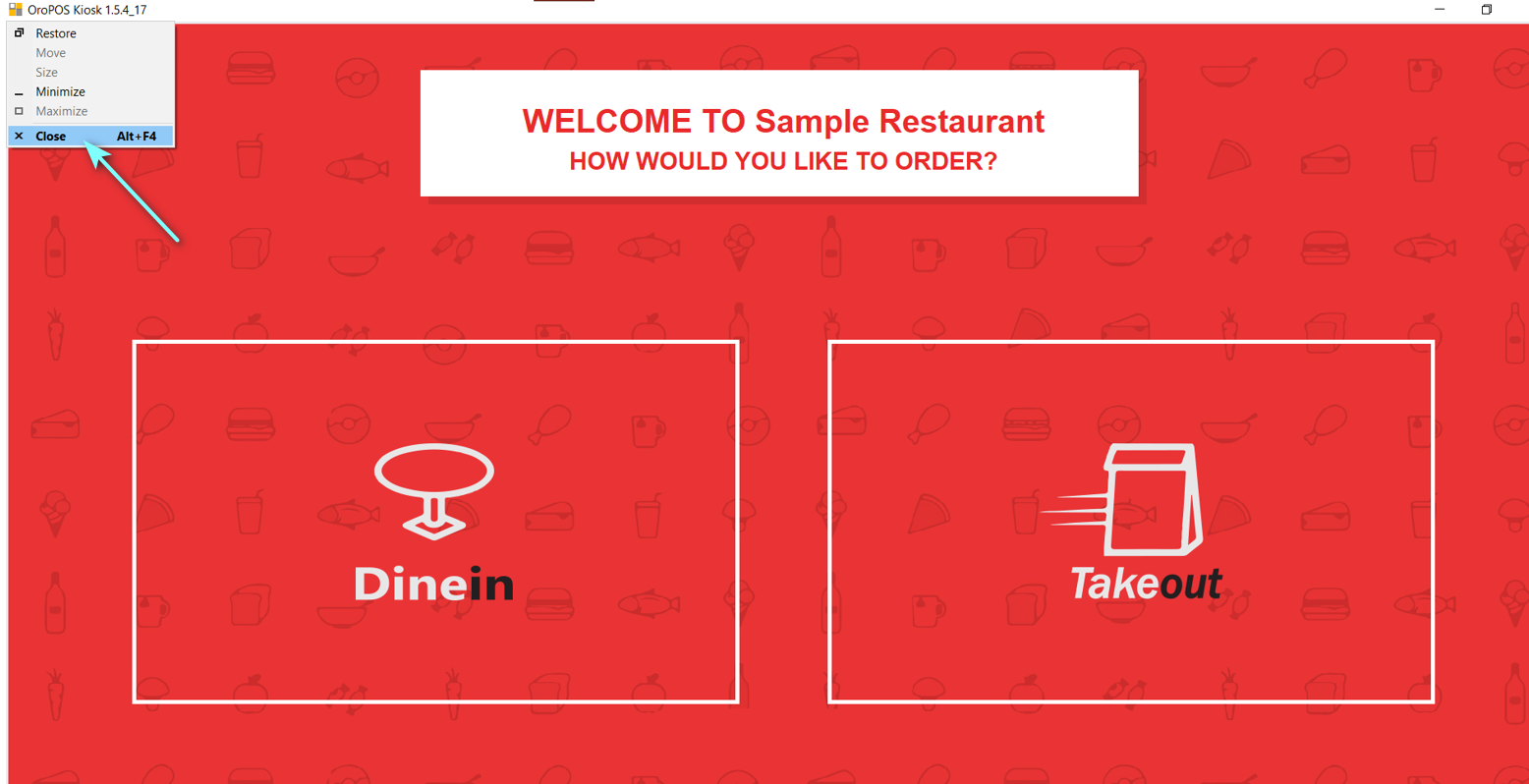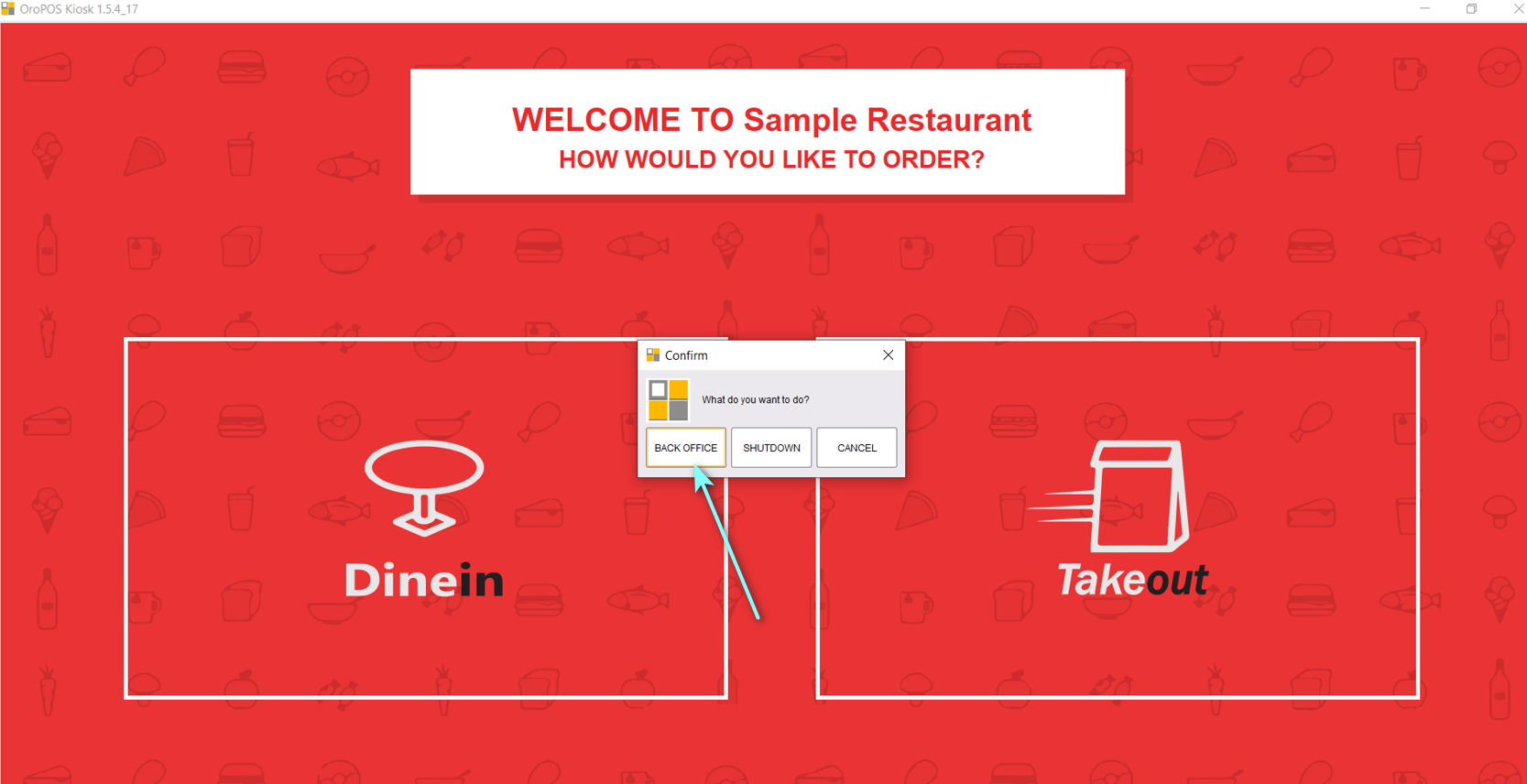 In Back-Office you can easily configure the terminal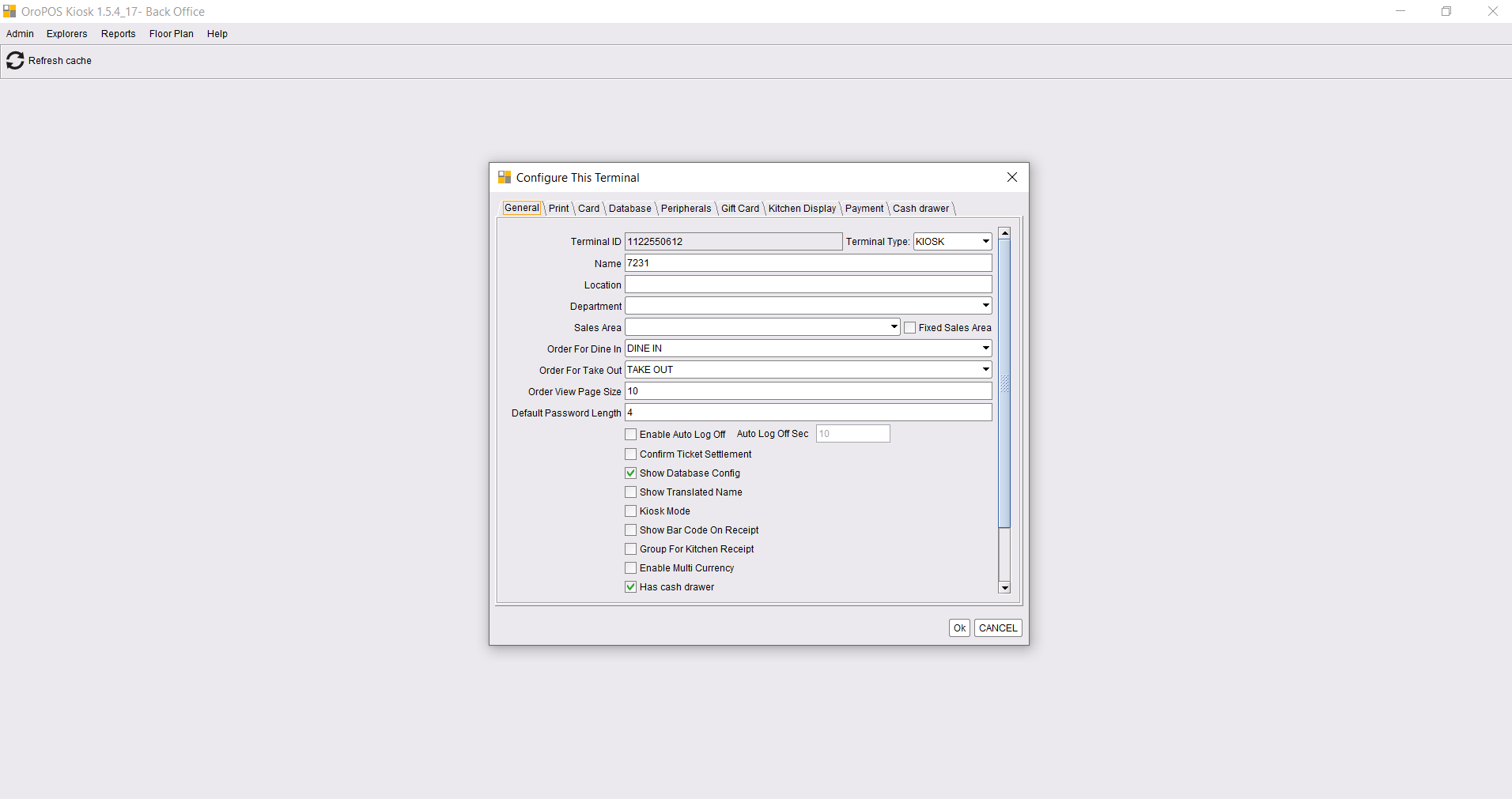 Set-Up the menu and others in Back-Office