Now to set your menu items, you can go to the settings from your app or from siiopa.com and log in using your Email ID and Password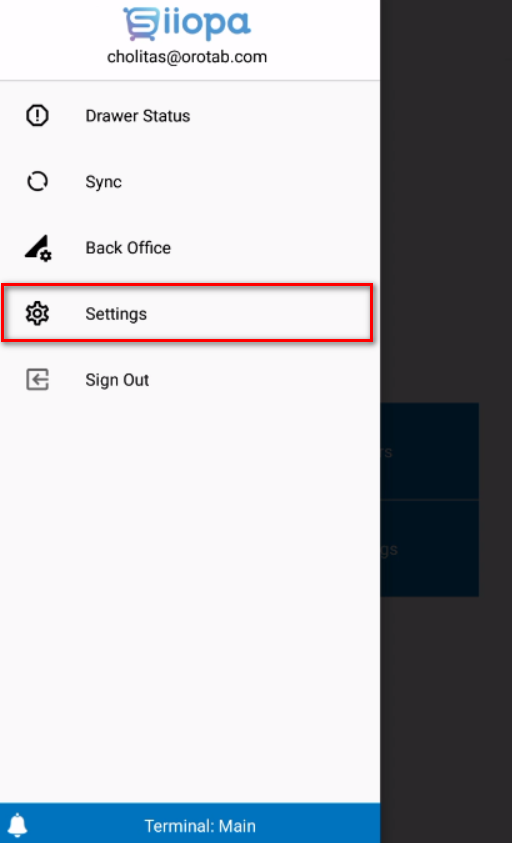 In this stage, the system will try to reconfirm the exact store location to locate the store on the google map. Insert your store location here or check if the store location you provided is correct,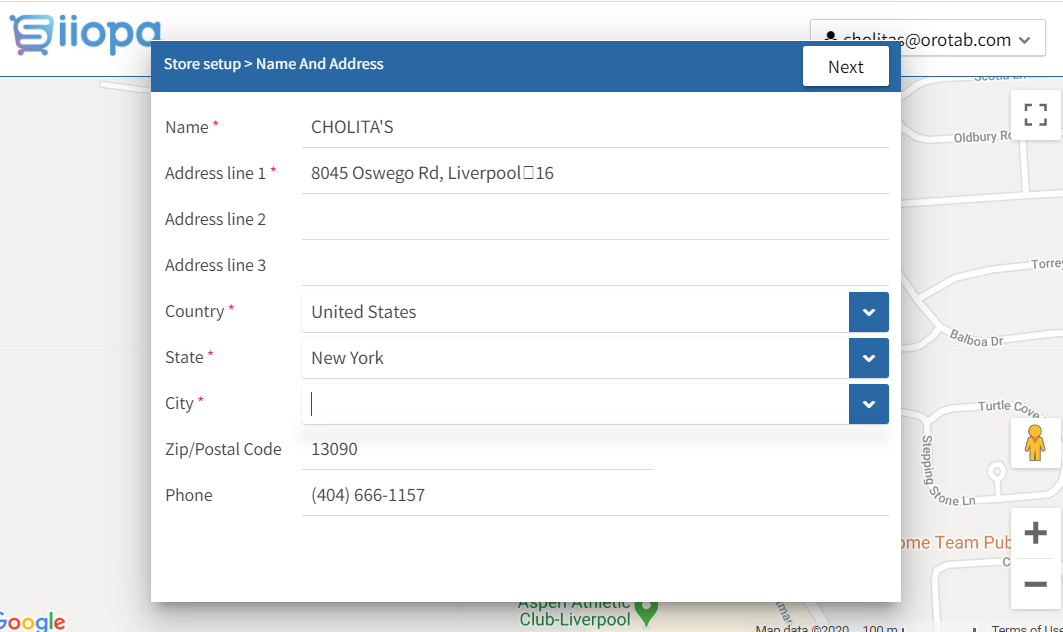 Now add your menu items here. You can also import your menu items here from the spreadsheet. Once you are done entering your menu items, click on the finish button on the top right corner(1).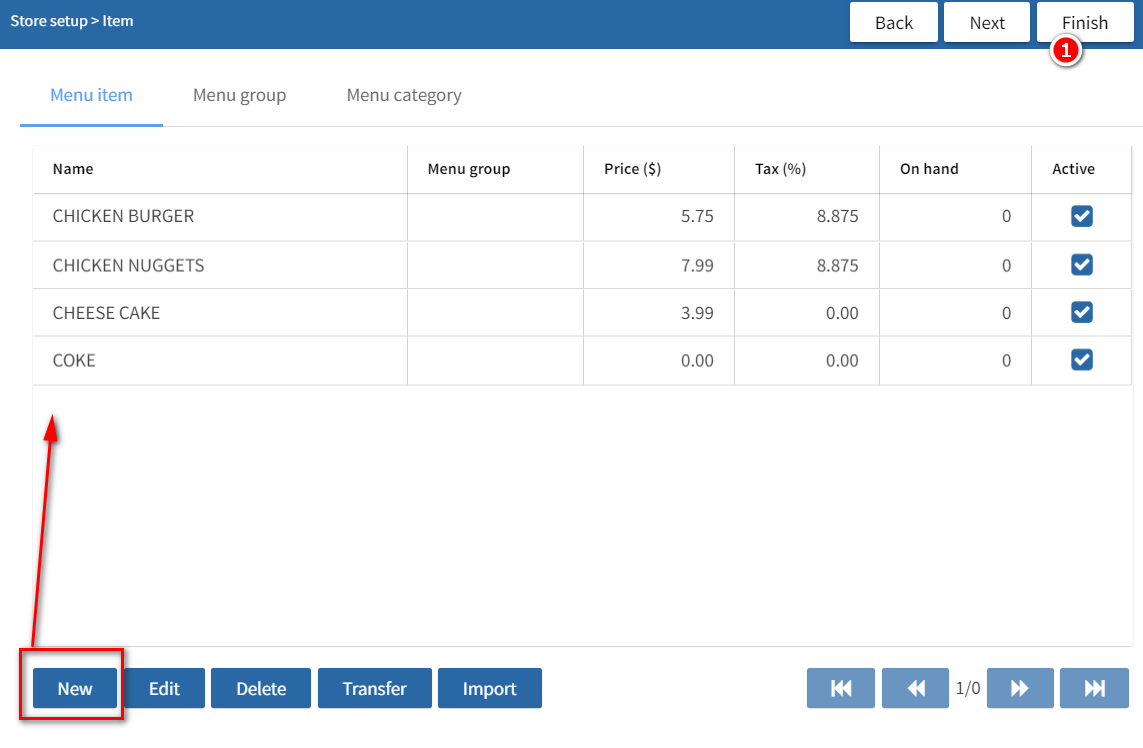 Everytime you make any changes in the cloud, you will receive a notification in your phone and your Siiopa app will automatically add the same changes in the app.
Online order is not yet implemented with Siiopa, so please ignore the next step and click on the finish in the top right corner.

By default, the items are shown in Lists,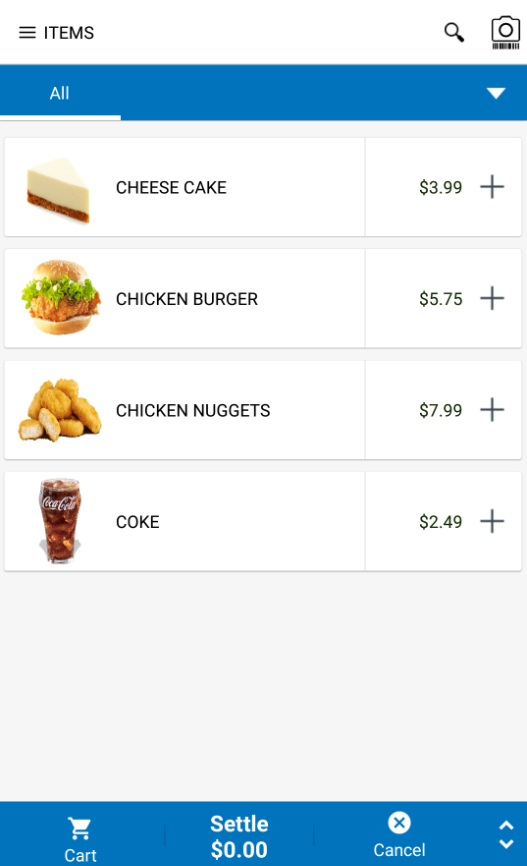 Otherwise, If you want to show your menu items in a Grid Mode visit, settings–> terminal settings–> turn on show item on the grid