Congratulation! You store has a new employee.  You now can create a account the system. To do so login and go to back office–>Admin–>Users–>Create New.  You need to follow these steps.
Set up employee id.
Fill out the form. 
Create a new login PIN/password. 
Select user type.
Upload employee photo.
Make it active.
Ok to save.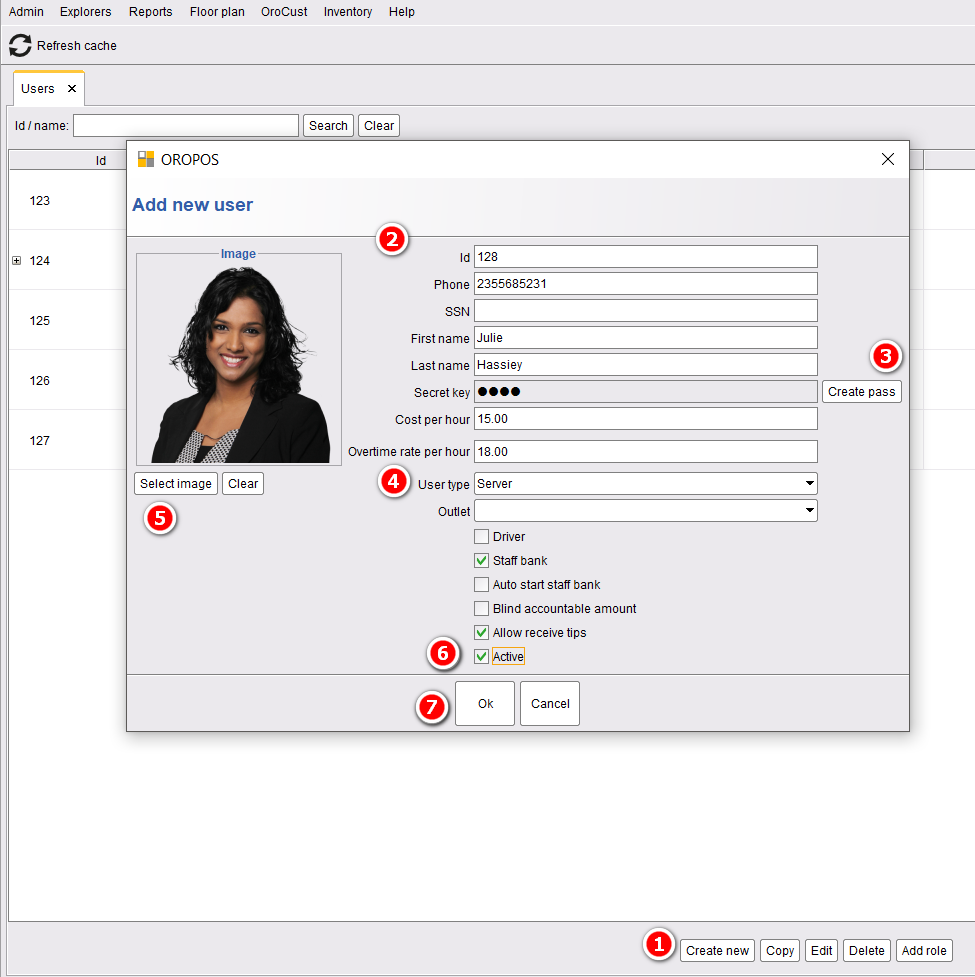 In ORO POS, user permission is defined in the user type. We recommend a store to create users types before employeers are added in the system. To create a new user type go to back office go to –>Admin–>User Types–> Create New user type. Then
Create a new user type.
Name your user type.
Select the required permissions of your choice.
Press ok to save.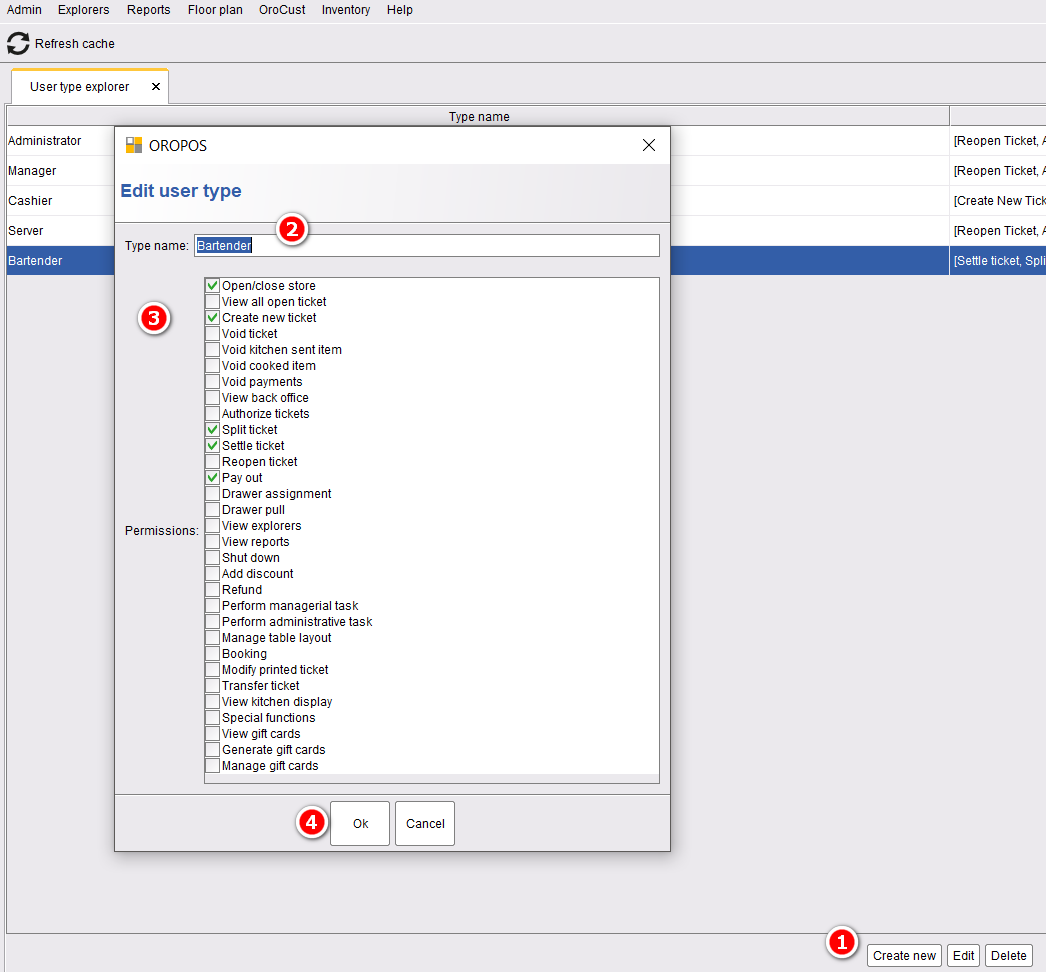 User permissions may be different in different version of our POS. The follow table shows the common user permissions.