Configuring Seat Based Order
ORO POS allows taking seat-based orders. This feature requires the Floorplan plugin. To enable seat-based order, follow the steps below.
Arrange seats in the tables.
Enable seat-based order in the order type.
Take a seat-based order.
Split the order by seat.
Arrange seats in the tables
Back office–> floorplan–> tables–> select a table and edit it–> now click on the capacity of your choice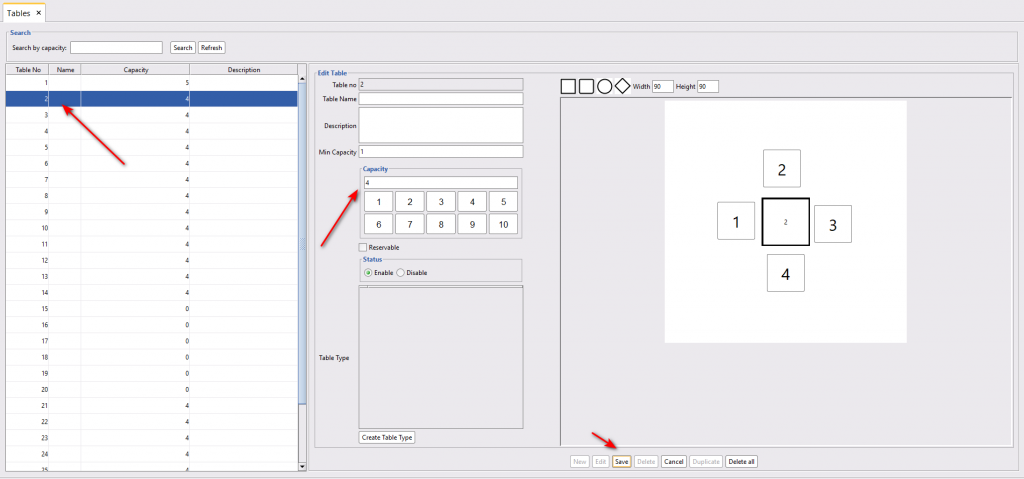 Select the table.
Click on "Edit" to add seats.
Enter minimum capacity. Please put minimum capacity at least 1 to save the change.
Click on the capacity number. After you click here, the seats will appear to the right side with the table.
Select the table type.
Rearrange the seats of your choice. Just drag and drop it anywhere you like surrounding the table.
Make the table reservable if you let the customer have the prior table reserve option.
Enable the settings.
Finally, save the changes.
Taking Order In Seats
Enable seat-based order option of an order type before taking the seat-based order. To enable it, go to back-office–> admin–> order type–>enable seat-based order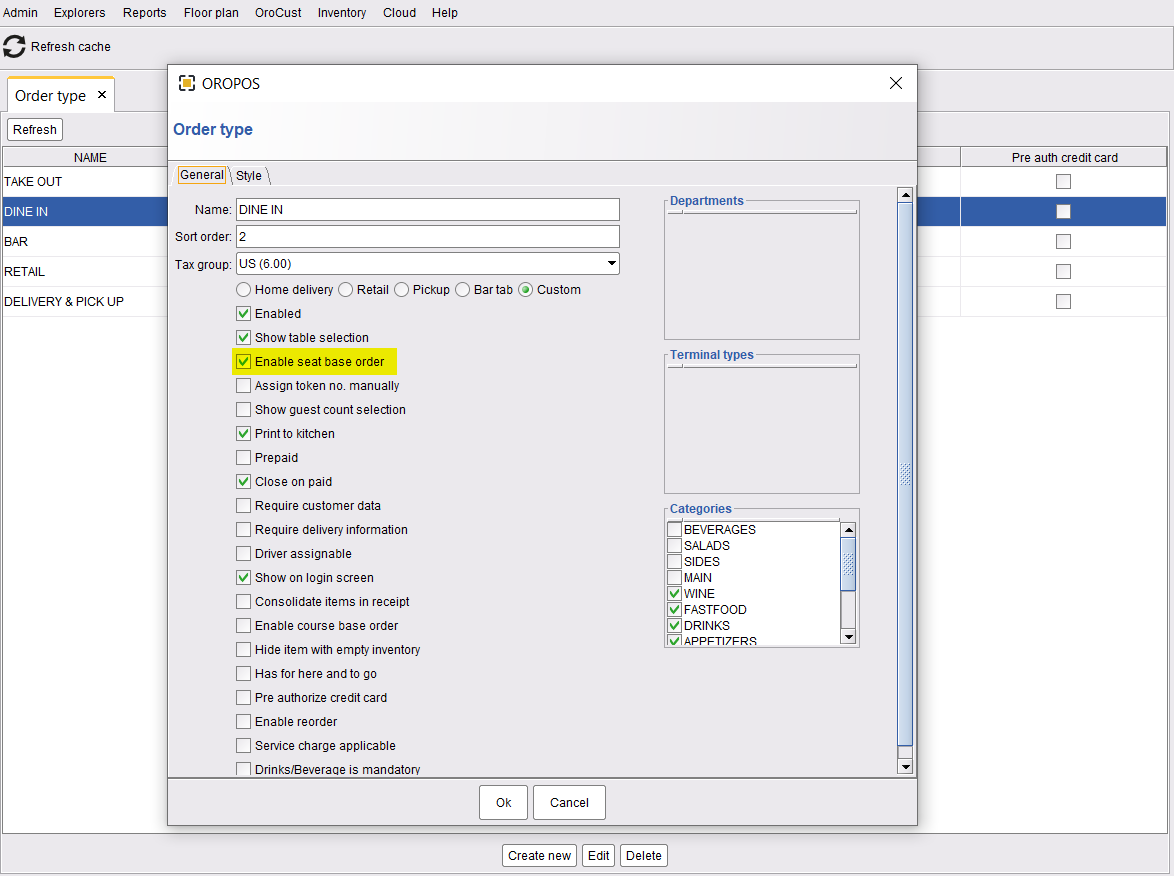 Now stores can take seat-based order following the steps below,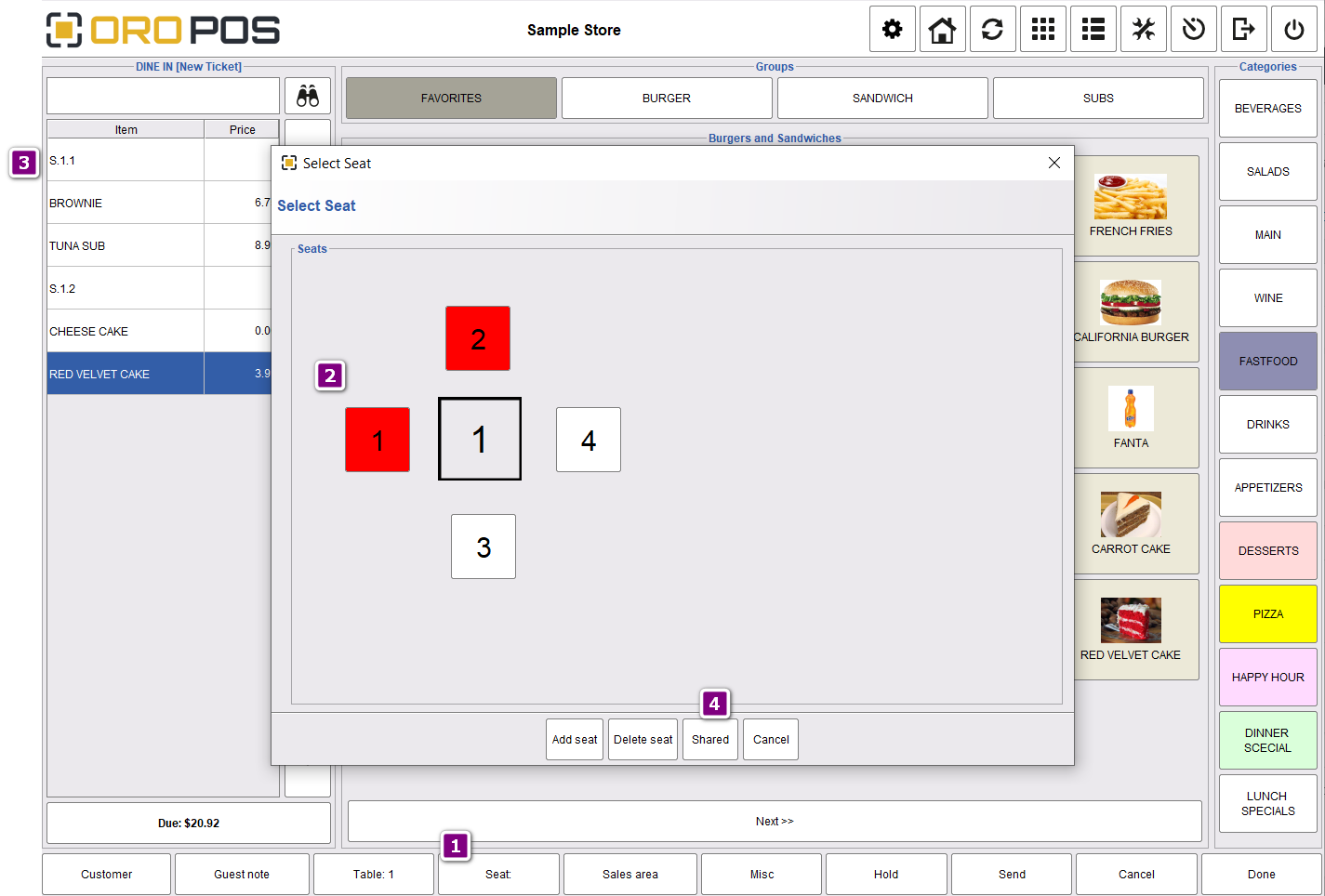 After choosing the table select seat.
Choose seats from this box.
Menu items assigned for seats.


Here seat naming convention is S<table number>.<seat number>. This helps to remember the seats even when you take orders in table group.

This button is used to share the menu items among multiple seats. For example, if guests in the table want to share a large bowl of soup, they can mark it shared.