When a user logs in, in their user view button,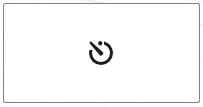 they can see their server summary report.
Some stores don't like to show the server summary report to the regular users. In this scenario, ORO POS helps to hide this button.
To hide the server summary button just go to the back office–>admin–>store configuration–>UX–>check the box called hide server summary button in user view–> ok to save the command–> restart the POS.
Now, if you go the user view page again, you won't see the server summary report anymore.