Some retail store requires a scale to weigh per-unit items like the cake or candies; can add the CAS SW-20 Weight Scale. It weighs objects up to 20 pounds, supports tare weights, and is compatible with ORO POS.
Program a Weight Scale In ORO POS
To program a weight scale open the app.config folder using notepad++ and add wd=cas10. Then save the file (2).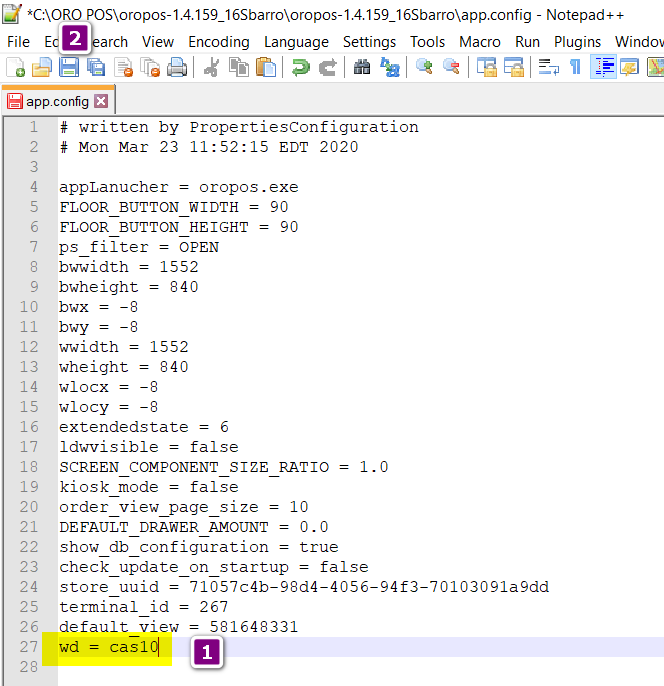 Now, turn on the fractional unit of the items to take orders.
Back office– explorers–> edit menu items–> turn on fractional unit–> press ok to save the changes.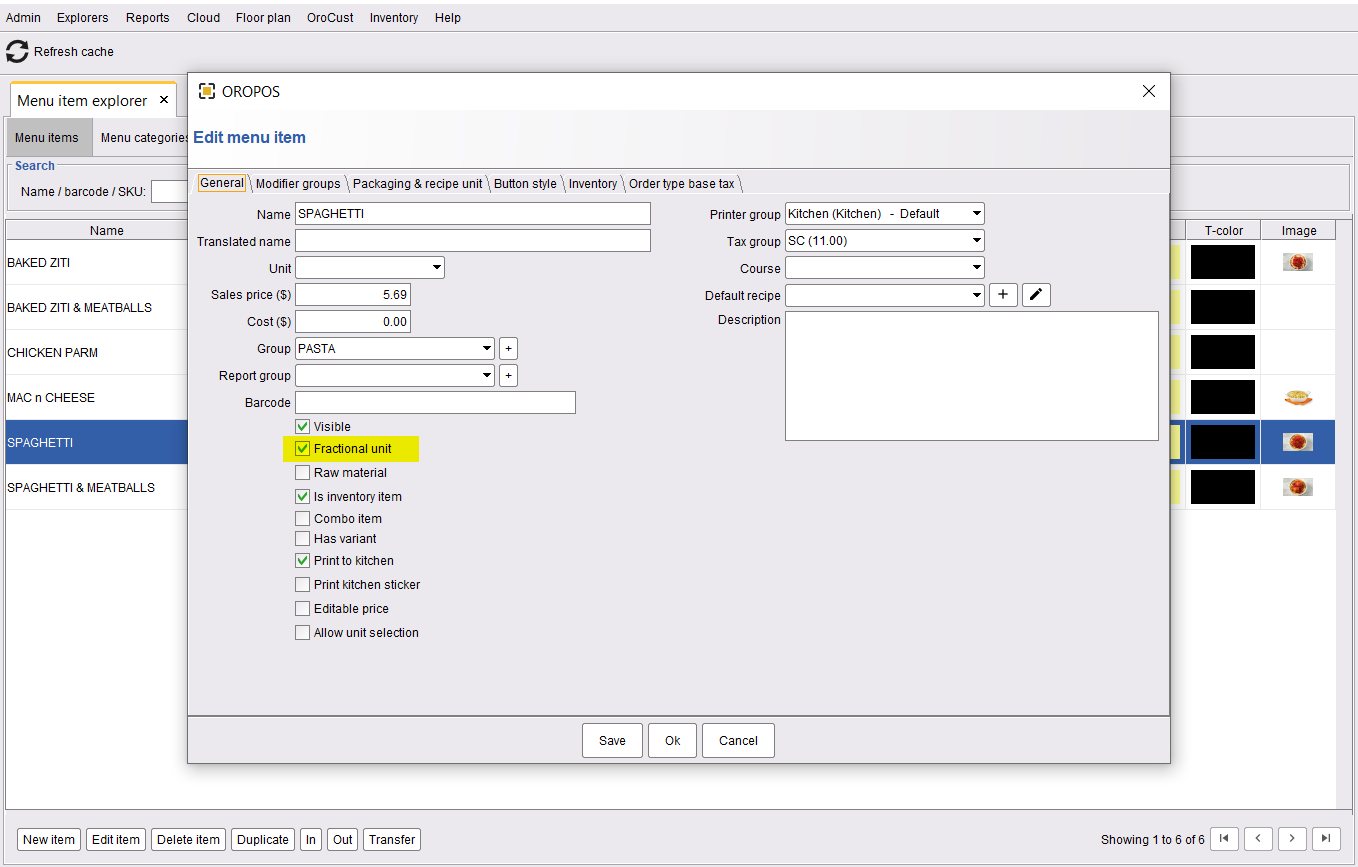 Set Up A Weight Scale
The scale comes with:
CAS SW-20 weight scale
Power cord
Scale cable
To set up your hardware:
Flip the scale over to connect one end of the power cord to the scale and the other to an electrical outlet.
Plug one end of the scale cable into the scale and the other end into your terminal.
Flip the scale right side up and press the On/Off button to turn the scale on.
The display will run through a series of numbers to ensure that the scale is displaying all numbers correctly. Wait until the scale display 0.0 to begin using the scale.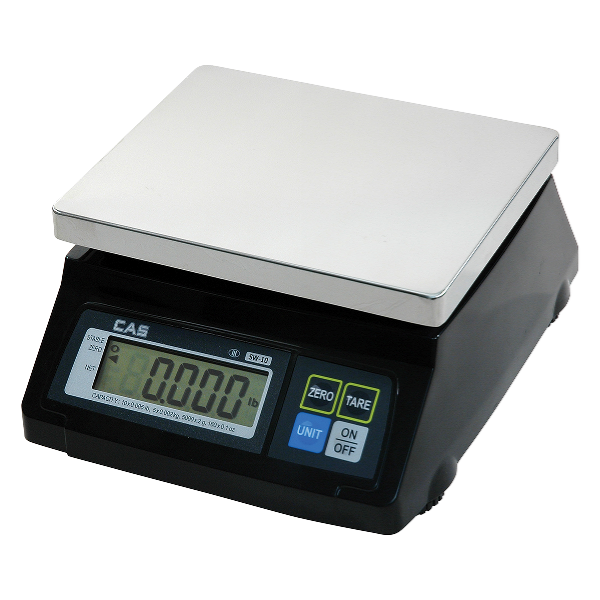 Test the weight scale
After setting up the scale, test to see it is working properly.
To test your scale:
Press the power button to turn the scale ON.
If the scale does not display 0.00 units, press and hold the ZERO button on the scale to calibrate the scale.
To change the scale unit (g, kg, lb, oz), press the UNIT button on the scale until the desired unit displays.
Take an order from your terminal.
Select an item (priced per unit) to weigh. Make sure that the unit listed on the scale matches the item's unit.

Put the item on the scale.
ORO POS will automatically update the Quantity of that unit based on the weight of the item on the scale.
If the quantity does not update, you may have toggled the unit's measurement on the scale too often. Reboot your device, refrain from toggling the units, and then try again.