Visit back-office–> inventory–> configuration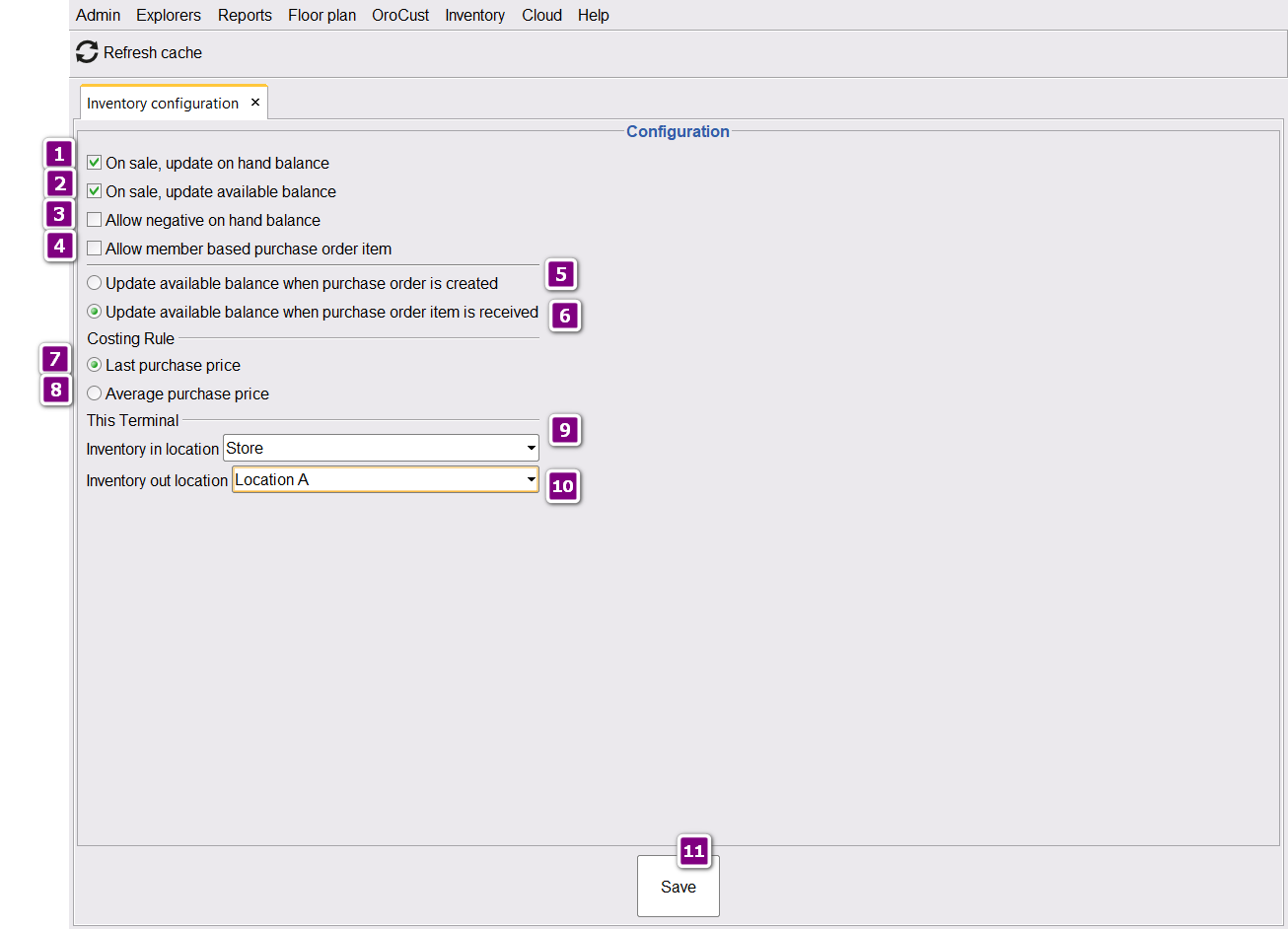 General Settings
When a store sells an inventory item, this will update the on-hand balance.
Same way, this will update the available balance.
If only a store wants to allow negative on-hand balance, select this option.
This feature is currently not in use.
Purchase Order Settings
Inventory item available balance can be updated by one of the following two options.
5. When a purchase order is created.
6. When purchase order item received.
Costing Rules
A store can choose either one of the costing rules.
7. Last purchase price.
8. Average purchase price.
Once costing rules are applied, this should not be changed. Otherwise, this may produce incorrect inventory reports.
Location Settings by Terminal
9. Select the inventory IN location from the drop-down list where you want to receive all your inventory items.
10. Select the inventory OUT location from the drop-down list where your inventory items will be deducted on sale.