Which Country need QR Code Plugin:
Countries like Argentina, China, Croatia, Greece, Saudi Arabia, South Korea, Indonesia, Portugal, Sweden are using QR Code sales receipt. In these countries, businesses are required to issue QR code receipts for all sales transactions. This requirement is typically implemented as part of a government effort to combat tax evasion, improve transparency in the retail sector, or reduce carbon emissions.
Benefits of QR Code Plugin:
Reduce costs: QR code receipts are a more efficient way to issue receipts than traditional paper receipts. They can be generated and printed automatically, which can save businesses time and money.
Improve customer service: QR code receipts can make it easier for customers to track their purchases and to get refunds or exchanges. They can also be used to collect customer feedback and to promote future sales.
Be more environmentally friendly: QR code receipts can help businesses to reduce their environmental impact. They eliminate the need for paper and ink, which can save trees and reduce pollution.
Features of QR Code Plugin:
How to get QR Code Plugin and activate?
To obtain the QR Code Plugin, please reach out to us at helpdesk@orocube.net or call us at +1(800)844-6603. Our dedicated support team will be happy to assist you with acquiring the QR code plugin. To purchase a license for the QR code plugin, kindly navigate to our website at shop.orocube.com
To activate the plugin, follow these steps:
Copy the QR code plugin file to the OROPOS plugin folder.
After pasting the plugin file, launch the POS system.
The POS system will automatically detect the plugin and initiate the activation process.
Once the activation is complete, you can start using the QR code functionality within the POS system.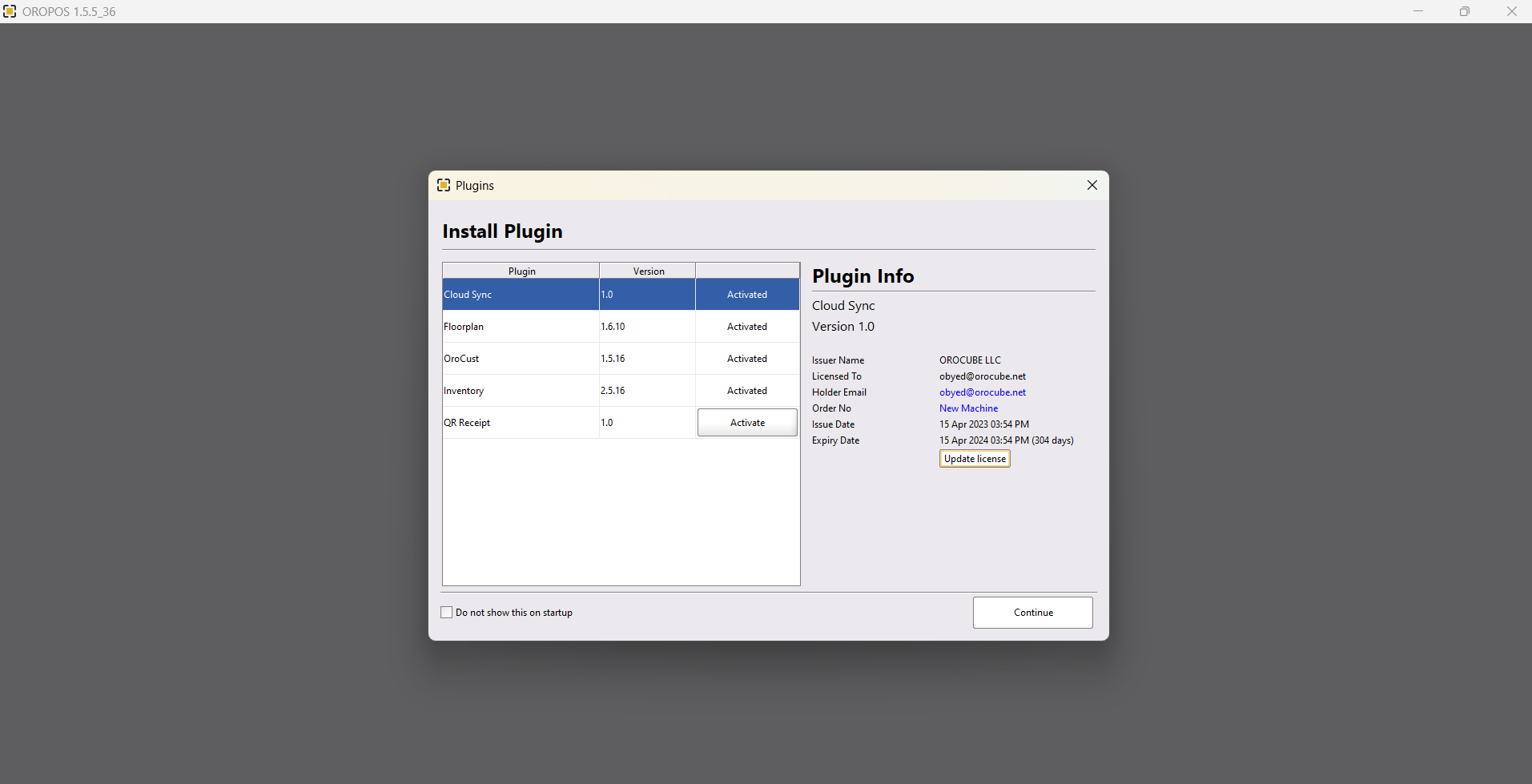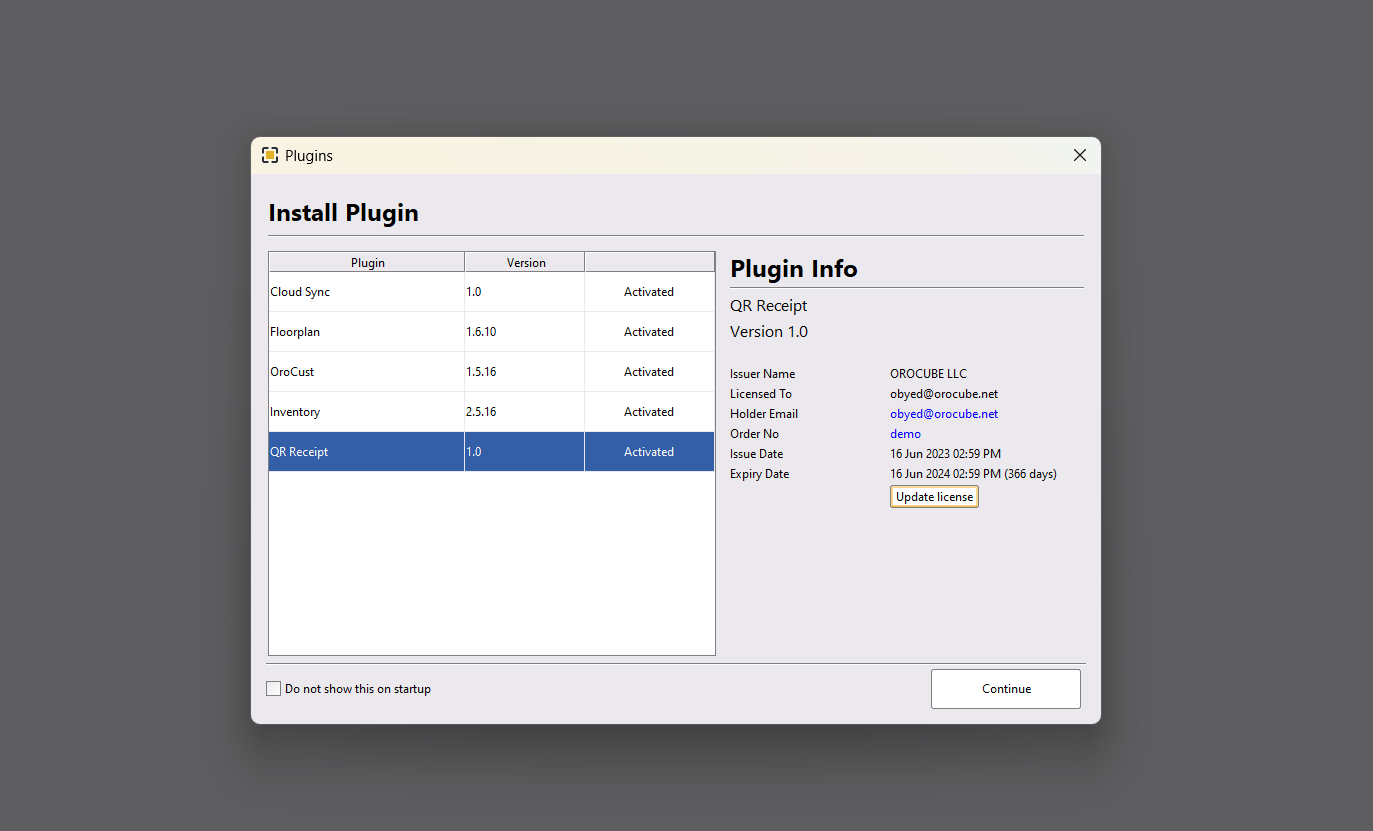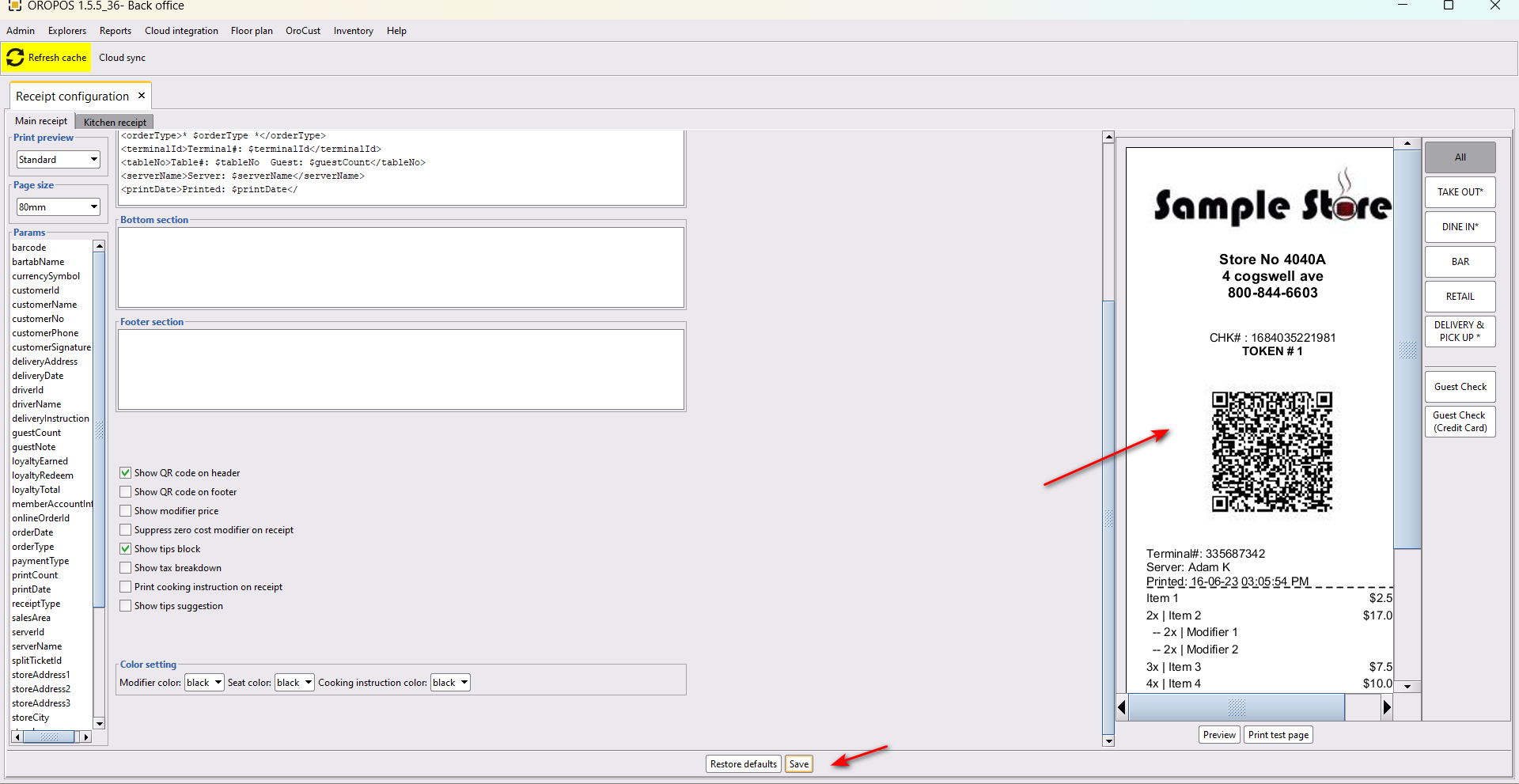 If you encounter any issues during the activation process or require further assistance, our support team will be available to guide you through the necessary steps.