There are two ways a guest can find his favorite store in Menugreat. He can search his store by name and zip code or if he knows menugreat store address he can directly type it in the browser. In this example, we will show how a guest can order food in a famous Peruvian chicken store, Cholitas Chicken. Menugreat address for Cholitas Chicken is https://menugreat.com/store/_liverpool_13090-1.
Select Catagory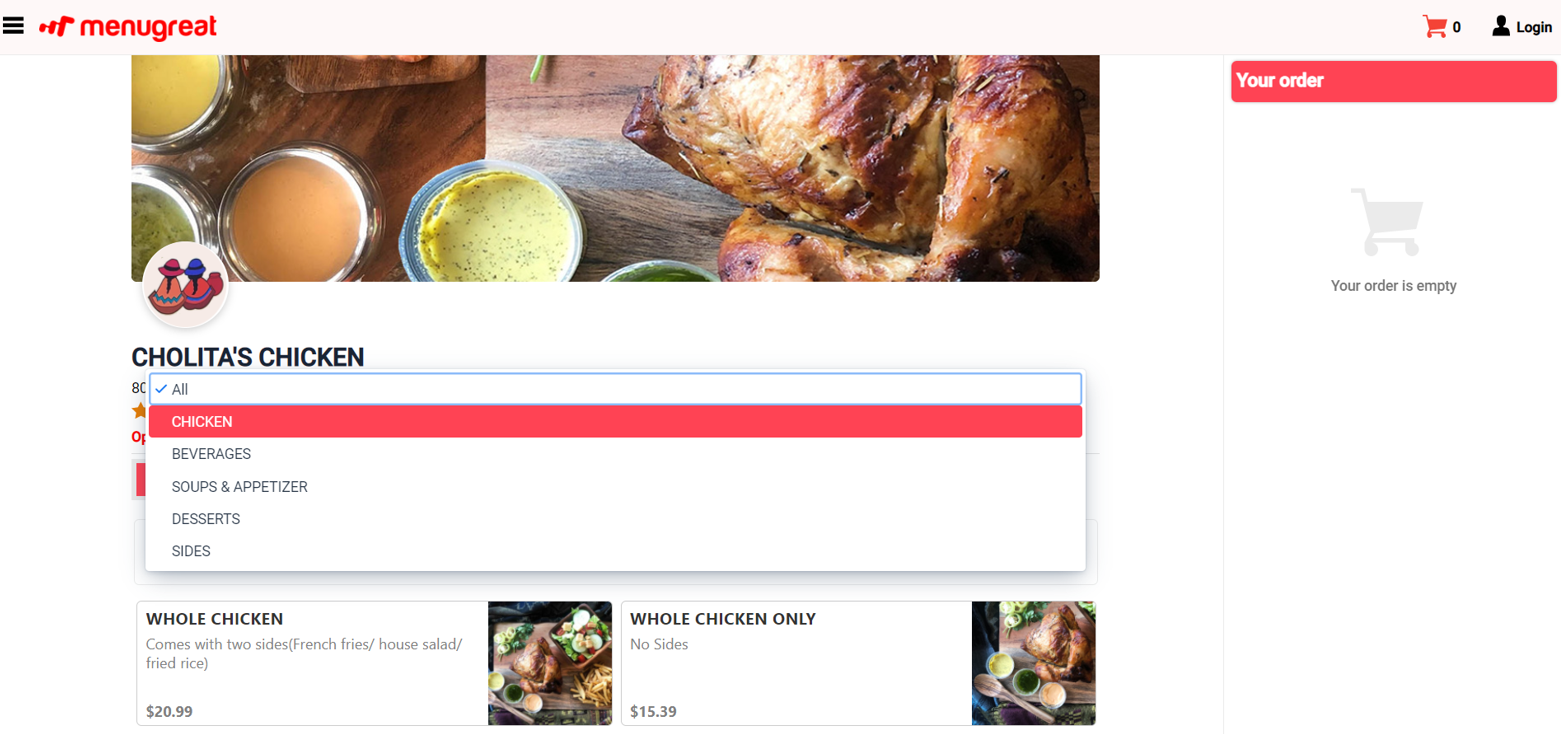 Next, for pickup online order select food item, for example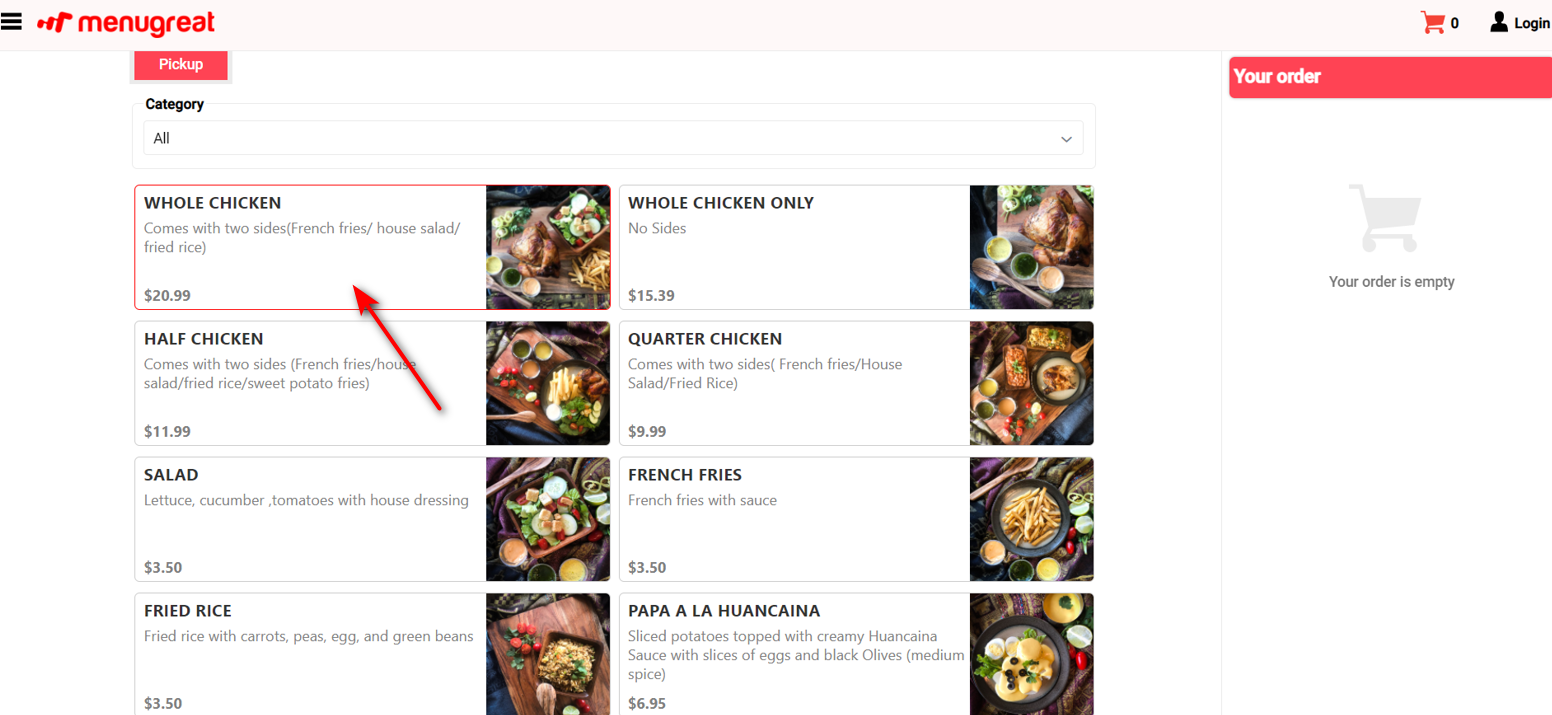 After clicking Whole Chicken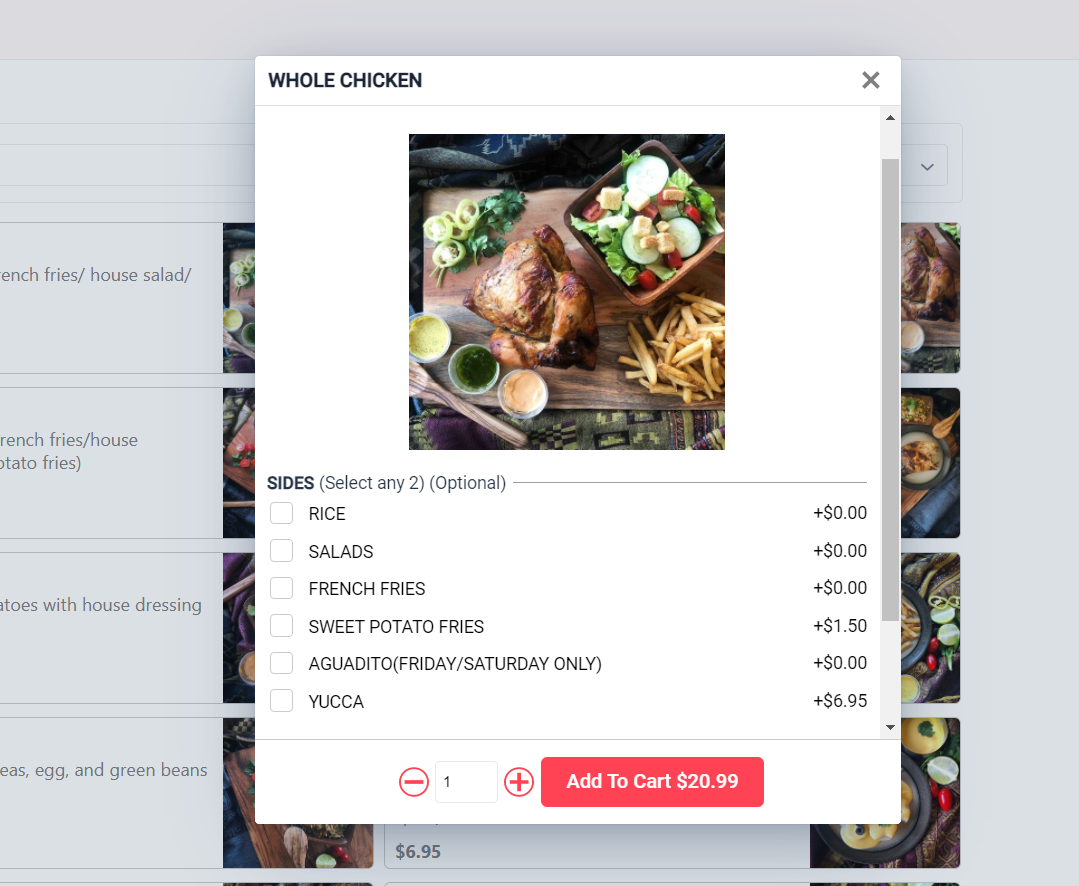 Choose your side and if you have any special instruction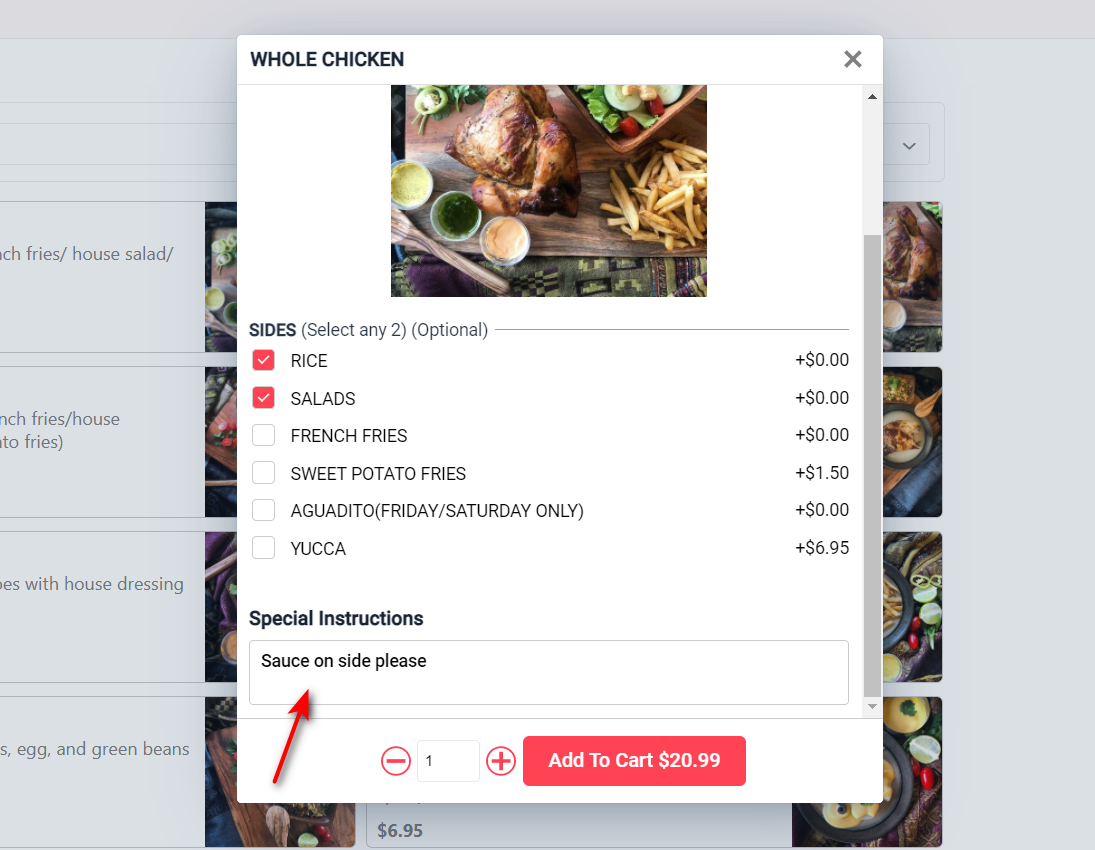 Add to Cart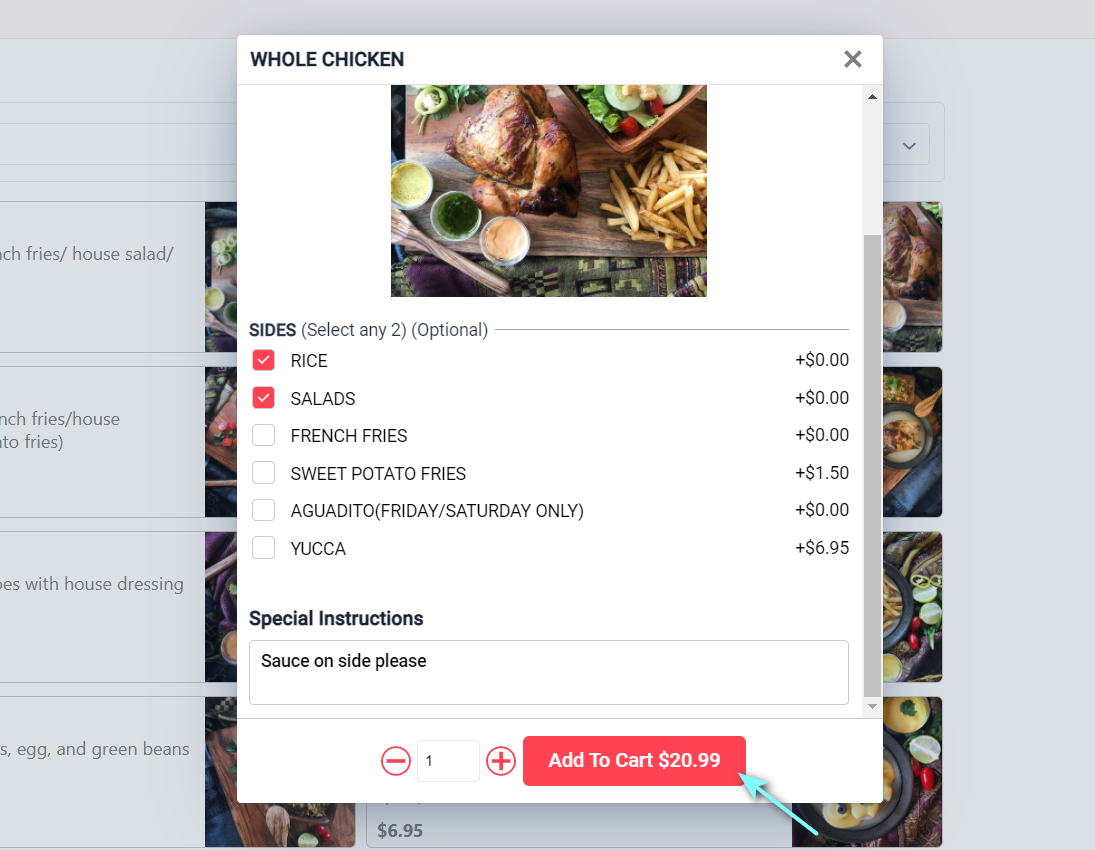 Now place your order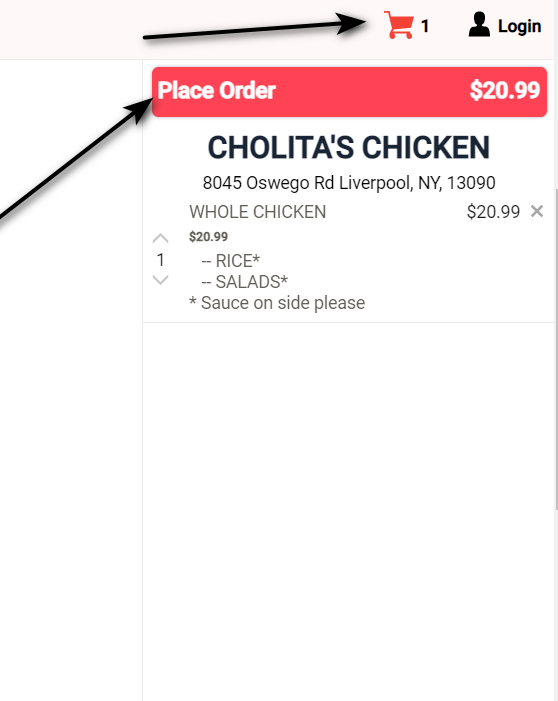 Now you can continue as a guest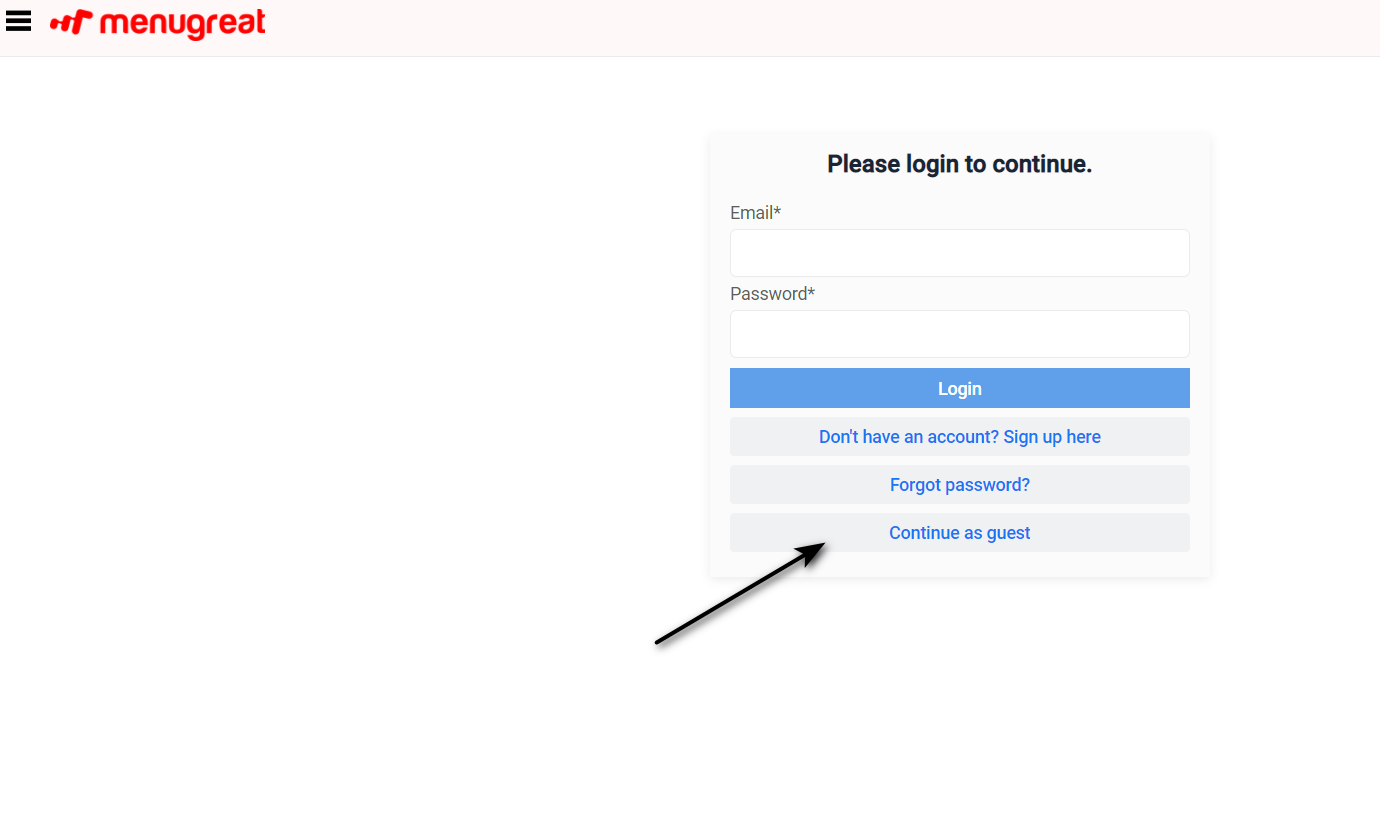 Guest information window, Guests can select a delivery time, add extra instruction if needed. Guest can select order time, by clicking ASAP they can immediately order the food or also they can schedule the ordering time by clicking LATER.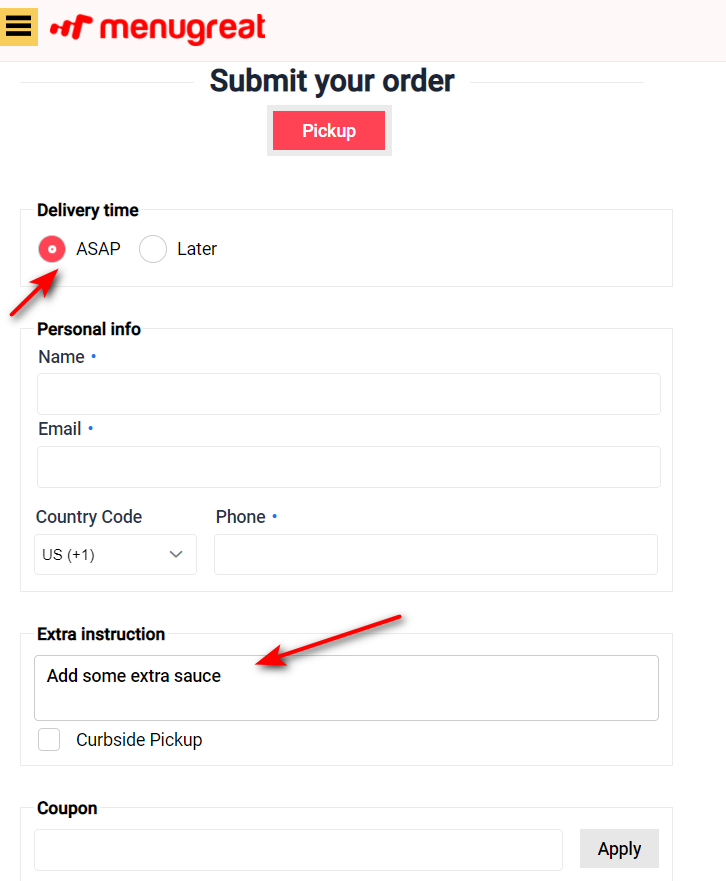 For Payment, guests can select cash on delivery or credit card

After the payment method is selected, click on submit button and place the order.