3. Terminal Configuration
All database synchronization must be performed by the master terminal. Make sure one of the terminals is configured as the master terminal. To set it, go to
Back Office–> admin–> terminal configuration–> master terminal–> restart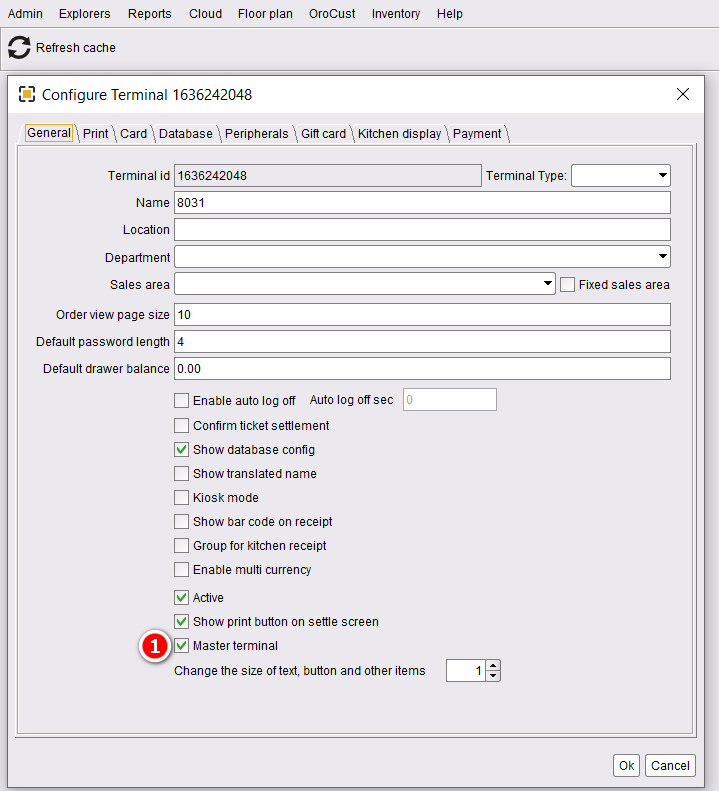 If you make any change in your terminal, don't forget to clear cache, cloud sync and let your cloud system know your changes.
To cloud sync go to back-office–> cloud–> sync–> and it will upload all the changes to the cloud and prompt success message.
Click on "Cloud" to initiate the process.
Click on "Sync" to cloud sync the changes you made in the terminal.
If you are already logged in in the cloud system with your registered email address, please refresh the page to check the changes.
There may be situation, where you have different store settings in cloud and local terminal. In that case, you will get prompt to select from "Cloud" & "Local". Selecting "cloud" will overwrite your local settings with the cloud. Otherwise, it will push local settings to the cloud.